His friends called him "The Mayor of Bogue Homa," but Alvin Darnell had a lot of titles over the course of his life, from police officer to Potenate.
But when Darnell died of COVID-19 last month, one all-encompassing word was used to describe what he meant to his town.
"Sandersville lost an icon when we lost Alvin," said Pastor/Police Chief Curt Pitts, who served alongside Darnell for 20 years and preached his funeral. "God's word tells us that we show that we are his children by how we love and serve others. Alvin Darnell epitomized that scripture. He didn't have to tell you he loved you; he showed it day in and day out."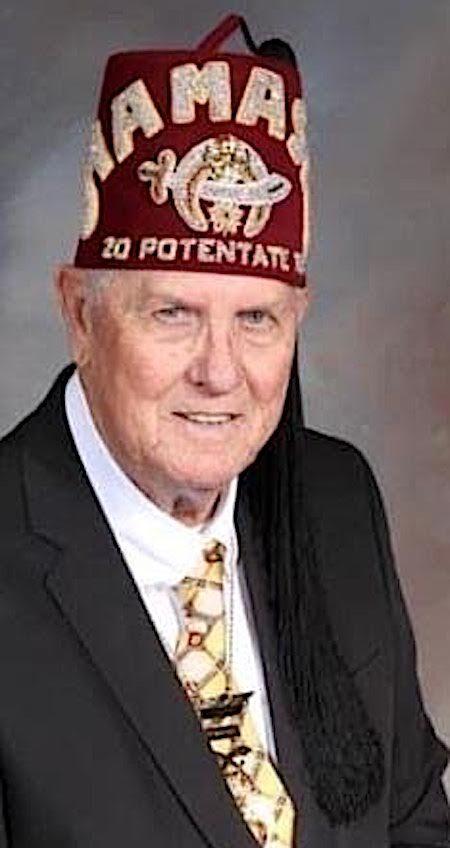 Darnell was remembered as a pioneer of public service, helping set up the fire and police departments in Sandersville and the E-911 system in Jones County. He served in the U.S. Army, then served as chief of the Sandersville fire and police departments. 
He was also a proud, active member of the Hamasa Shriners, where he could be seen every year driving one of the club's go-carts in formations during the night-time Christmas parade he helped set up in Sandersville. But he did a lot more meaningful driving for that organization a lot more often than once a year. 
"He was the main ones pushing to take sick kids to the children's hospital in Shreveport," said former Beat 3 Supervisor Melton Saul, "and he took a lot of them there himself."
In 2019, Darnell was elected Imperial Potenate, which is both president and CEO of Shriners International. One of the duties during his one-year term was visiting Shriners Hospitals for Children locations.
But last month, he and his wife of 58 years Shirley had to visit the hospital because they caught COVID-19. She survived; he didn't. He leaves behind three grandsons who believe "he hung the moon," according to his obituary. "Heaven is a brighter place with him there."
He and his wife had three children, and their son-in-law John Bounds serves as chief of the Sandersville Volunteer Fire Department now. Darnell had a way of encouraging those around him to become active in the community, said Mayor Bob White.
"His influence helped me to become active in the fire department and to run for town alderman," White said. "From police patrolman, to fire chief, to Shriners, he always found ways to give back to people. Whether he was planning our first-ever Christmas parade or community sports activities, Alvin saw his plans through with hard work to make sure that they happened."
The last time they talked, Darnell was trying to be helpful to the mayor's son, state Auditor Shad White.
"In my last conversation with him, he sent encouraging words to our son as he laughed and smiled in his usual charismatic way," the elder White said.
Not all of his words were encouraging, several of his old friends recalled with a laugh. If he thought someone needed to hear a hard truth, he didn't shy away from telling it.
"You never had to wonder what he was thinking," Pitts said. "He would let you know!"
The mayor agreed, saying, "He knew how to be a true friend by standing up for you and having your back. I'll always be grateful for my friend Alvin Darnell and his influence in my life."