OXFORD – A West Jones graduate is among eight students at the University of Mississippi's Croft Institute for International Studies to receive one of this year's distinguished Croft Scholarships.
Jess Cooley, who is studying Spanish with a concentration on Latin America, earned of the prestigious scholarships, which pay up to $32,000 over four years. The funds can be combined with other scholarships. Croft Scholars retain the funds as long as they stay in the international studies major and maintain a 3.4 grade-point average both in the major and overall.
"Being a Croft Scholar is a blessing and genuinely humbling because my cohort is full of outstanding students," Cooley said. "The highly regarded Croft Institute is why I came to the University of Mississippi, and this is because Croft provides so many opportunities for me to pursue my passion of studying cultures, global economics and business, and language."
For their international studies major, Croft students typically select a regional concentration from among East Asia, Europe, Latin America and the Middle East, and a related foreign language before their first semester in the program. Students later select a thematic concentration from among global economics and business, global health, international governance and politics, and social and cultural identity.
"We are very excited about this group of Croft Scholars," said Oliver Dinius, Croft executive director. "Their chosen foreign languages represent all of Croft's four regions and they have already expressed broad thematic interests, although they will not have to declare that concentration until their sophomore year.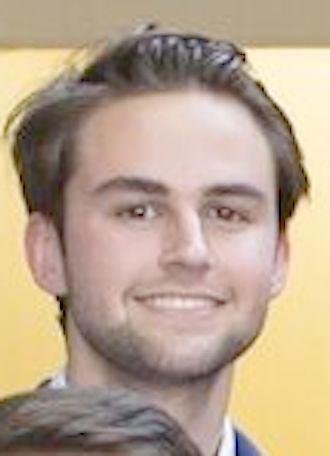 "Croft Scholars often are among the most dynamic and involved international studies majors, and they are an essential part of making the program special."
Of more than 217 applicants to the Croft Institute this year, 128 were admitted, and from that pool, the admissions committee selected 29 prospective students to interview for the scholarships. They answered follow-up questions about their application essays and questions about current affairs, their intellectual interests and their motivations for pursuing a bachelor's degree in international studies.