A Jones County man who "appeared nervous" at a roadblock just after midnight Tuesday had reason to be, according to a report from the Jones County Sheriff's Department.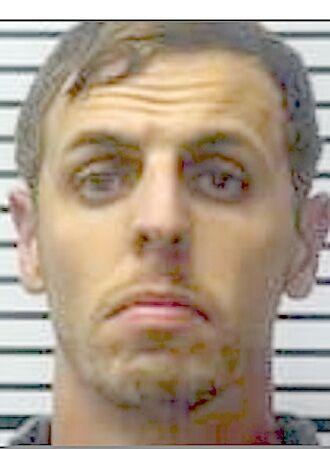 Christopher Hankins, 29, had a quarter-pound of methamphetamine and a possible illegal firearm in his pickup when he rolled up on the safety checkpoint on Highway 28 at McVey Road. Deputies Cody Pitts and Drew Morecraft found the drugs in a compartment near the fuse panel and found two handguns after consenting to a search of the vehicle, Sgt. Jake Driskell of JCSD's Narcotics Division said.
One of the firearms had a "faux suppressor" that appeared to have been modified in an attempt to make it an actual silencer, Driskell said. It has been sent to the Bureau of Alcohol, Tobacco, Firearms and Explosives to be checked out, he said.
"We will be conversing with the ATF on the suppressor to determine if an additional charge may be warranted," Driskell said.
Hankins was booked into the Jones County Adult Detention Center charged with possession of a controlled substance with intent to distribute while in possession of a firearm.
The street value of the meth is approximately $4,000, Driskell said, based on an "8-ball" (3.5 grams) of the drug selling for $120 to $150. 
Hankins had "been on our radar" before he happened upon the roadblock, Driskell said. 
When deputies asked for Hankins' driver's license, he reportedly let his foot off the brake and rolled forward, then said, "I'm not nervous," before stopping again.
"Great job by Deputy Pitts and Deputy Morecraft in interdicting this individual in possession of crystal meth and weapons," Sheriff Joe Berlin said. "We continue to press the fight against illegal drugs in Jones County."
Hankins made his initial appearance in Jones County Justice Court on Wednesday. 
In a separate case, 45-year-old Ron Milsap was jailed after narcotics officers executed a search warrant at 104 Masonite Dr. He was reportedly "flushing cocaine" in the back of the residence when deputies entered. Even though that evidence is gone, there was a shotgun in the residence, Driskell said. Milsap is a convicted felon, so he will likely face a charge for illegally possessing that weapon.