Bonds set at $15 million and $5 million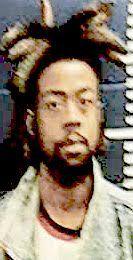 A Laurel man has been arrested for the shooting death of a 13-year-old in Waynesboro and a Waynesboro man has been arrested for the shooting death of a Laurel man.
Antonio Jazzane Mitchell, 27, of South Garden Drive in Laurel is charged with first-degree murder and five counts of aggravated assault in the drive-by shooting that killed Zachary Benard Bishop Jr., 13, on Dec. 20 as he sat in his apartment playing video games.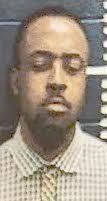 DeAnthony Donnel Ray, 30, of Court Street in Waynesboro is charged with first-degree murder in the Aug. 27 shooting death of former Laurel High School football star Justin Mack. 
Wayne County Justice Court Judge Charles Chapman set Mitchell's bond at $15 million — $5 million for the murder, $5 million for the aggravated assaults ($1 million each), $4 million for shooting into an occupied dwelling ($2 million each) and $1 million for the drive-by shooting.
The judge set Ray's bond at $5 million for the murder.
Thomas Morgan, 35, was charged with accessory of the fact of the murder that Mitchell is accused of. He is being held on $5 million bond.
Other arrests are pending, Investigator Jerome Jackson of the Waynesboro Police Department told The Wayne County News. Both shootings are part of an ongoing battle between gangs in Laurel and Waynesboro, law enforcement officials have said.
"A lot of hard work" and cooperation of individuals and agencies went into making the arrests, Jackson said, adding that both investigations are continuing and more arrests are expected.
"We had enough evidence for arrest warrants on both," said Jackson, a former lieutenant with the Laurel Police Department.
The Jones, Wayne and Covington county sheriff's departments and  LPD were among the outside agencies that assisted, Jackson said. 
"We thank all of those for reaching out, offering their resources," he said.
Mack was headed to work at Howard Industries around 5 a.m. on Aug. 27 when he was gunned down in the 700 block of Gray Street, near Waynesboro Apartments, referred to locally as the "High Rise."
Bishop was playing video games inside his apartment at the "High Rise" when he was shot and killed on Dec. 20. That shooting also wounded six other people. 
Ray was arrested Friday while at court on another matter and Mitchell was taken into custody the next day for questioning and charged on Monday, according to The Wayne County News. Mitchell was charged in a drive-by shooting in Laurel after a "rolling shootout" from North Pine Street to South Garden Drive with 26-year-old Christopher Applewhite on an August afternoon, LPD Chief Tommy Cox said. Mitchell was out on $110,000 bond from that charge.
The arrests in the two murders come just days after Wayne County Sheriff Jody Ashley organized a meeting of local and federal law enforcement agencies to address the ongoing gang problem. There was an emphasis on cooperation between agencies and the Waynesboro-Laurel shootings were discussed, in particular.