Student was trying to cross 12th to stadium
•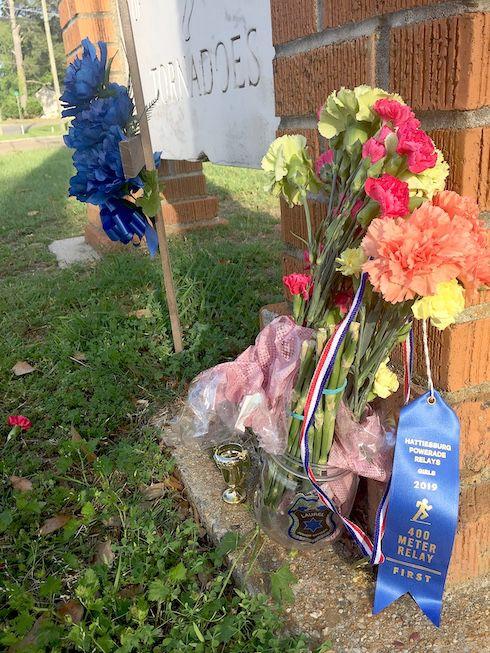 A first-grader from Nora Davis Magnet School "with a smile to brighten the world" was struck and killed by an SUV in what officials are calling "a tragic accident" at Laurel High School on Monday evening.
Princeton Moody, 7, was pronounced dead at South Central Regional Medical Center after being transported there by EMServ Ambulance. He was trying to cross 12th Street, from the Laurel High School parking lot to the football field, Chief Tommy Cox of the Laurel Police Department said. Princeton was participating in a city youth track league event there.
"It's just a tragic accident," Cox said. "A really, really bad situation."
Princeton's grandmother Dedra Moody Wallace, who was raising Princeton, went on Facebook to thank all of the people who had reached out and prayed for the family.
"Princeton was an amazing lil boy that is loved by many," she wrote. "My heart is torn in pieces. My baby was so full of a life … and a smile to brighten up the world. God has a plan (I) just don't know what it is but (I) trust you Lord."
Princeton's younger sister Khloe doesn't understand that her "brother isn't coming back," Wallace wrote. "My baby is gone."
At Nora Davis, teachers remembered him as a student who was "full of laughter, positive energy" and had "an infectious smile," Laurel School District spokeswoman Lacey Walters Slay wrote. "Our Nora Davis Magnet first-grader will be missed."
The schools suspended state testing for a day so counselors could be on hand to help.
"Our priority is to support our students and teachers as they grieve the loss of a student and classmate," Slay wrote. "We have provided additional counseling support at all schools in the district as our students process their grief. Our thoughts and prayers are with the families during this extremely difficult time."
A memorial of mementoes was set up a few feet from where Princeton was struck. There were flowers, a cross, a blue ribbon from a winning relay team and a cup with a badge on it that designated him as a Junior Police Officer. He was reportedly one of several children who participated in the LPD's annual Shop With A Cop last Christmas.
"It was very emotional for everybody," Cox said, and that includes emergency responders. "It's tough on the little boy's family and friends, and it's hard on the people in the car that hit him."
In Tuesday night's Laurel City Council meeting, Rev. Jimmie Bunch opened with a prayer for the Moody family and the family of the driver. Multiple sources identified her as 31-year-old Arquita Craft.
The Laurel Police Department, Laurel Fire Department, school resource officers, investigator Wayne Black of the District Attorney's Office and school administrators all responded to the scene. Deputy Coroner Burl Hall pronounced Princeton dead at the hospital.