Woman in vehicle 20 weeks pregnant
An Ovett man is in jail after being accused of shooting at a young couple who are expecting their first child, Investigator Reuben Bishop of the Jones County Sheriff's Department reported.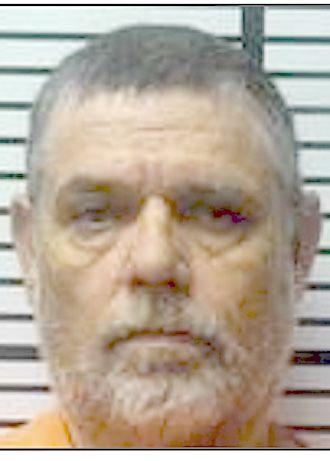 Michael Hall, 51, is charged with aggravated assault after firing at "and striking the grill of a vehicle" that was occupied by Jessica Jones and Jacob Schwan, Bishop said.
The young couple was on the phone with a 911 dispatcher when the shooting took place on Monday. Hall was in the middle of Ovett-Petal Road while Schwan had his vehicle in reverse "trying to get away," Bishop said.
It's a domestic-related issue, Bishop said, noting that Hall used to date Schwan's mother. Jones is 20 weeks pregnant.
"Thankfully there were no injuries," Bishop said.
Law enforcement had been looking for Hall since the incident and he was arrested in a traffic stop on Highway 29 South, near his home on Ovett-Moselle Road, on Thursday.
Hall made his initial appearance in Jones County Justice Court on Friday. Family members also signed several more misdemeanor charges against him. 
Judge Grant Hedgepeth set Hall's bond at 50,000.