A Jones County woman who was caught with drugs at a Mississippi Department of Corrections work facility will spend the next few years behind bars.
Brittany Brashier, 33, was one of three convicts who was ordered to go to prison after failing to meet the terms of alternative sentences Jones County Circuit Court.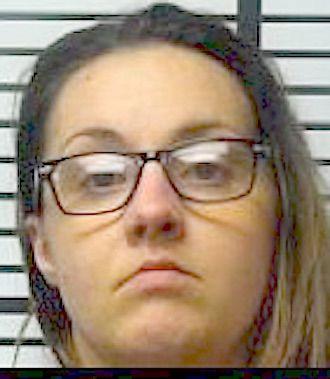 Brashier was ordered by Judge Dal Williamson to serve six years in the full-time custody of the MDOC and undergo long-term drug-and-alcohol treatment while there. That sentence had previously been suspended after she pleaded guilty to burglary of a non-dwelling. Part of her sentence was to pay $1,375 in restitution to victim Paul David Raybourn, but she never paid anything and she didn't participate in the court's community service program as ordered, the judge said.
She was then ordered go to an MDOC Restitution Center to work until her debts to the court and victim were paid off. But that plan didn't work out, Otis Bailey of the MDOC Restitution Center in Flowood testified.
In February, she "returned from work and had a syringe and tested positive for methamphetamine," he said. She was released from the program and MDOC issued a warrant for her arrest.
"You have not shown anything to indicate that you took the requirements of the court seriously," the judge said before announcing her sentence.
Rosa Williams, 33, was also dismissed from the Restitution Center in Flowood after being arrested for stealing from her employer, Church's Chicken, Bailey testified. 
"She pocketed money from a customer," he said.
Williams also hadn't paid back everything she owed to victims after pleading guilty to uttering forgery, felony shoplifting and false pretense, according to court records. She had paid $2,600 but still owes $1,534, the judge said. She also has seven technical violations for failing to meet the terms of her release.
The judge ordered Williams to serve 18 months in the full-time custody of MDOC and 12 months on post-release supervision.
Travas Deveon Allen, 23, was ordered to serve three years in MDOC custody for failing to meet the terms of his release after pleading guilty to escape from custody in October 2018. He didn't pay anything on his court fees and fines, he didn't report to his probation officer and he didn't participate in the court's community service program.
"I apologize for not showing up or reporting," Allen said before telling the judge that he had been through numerous problems, ranging from no transportation to his grandmother passing away.
"I'm so tired of people using their grandmother dying as an excuse," Williamson said. "It's like every case now. They may not have been in compliance for four or five years, but they say it's because their grandmother died. We all lose grandma at some point, but that doesn't mean you get to ignore your responsibilities."
Allen went on to say that he was walking down 7th Avenue to report to community service earlier this year, but he was arrested by the Laurel Police Department while on his way. He said that the officer was "harassing me for no reason," then admitted, "the second time, I had drugs on me."
Allen walked off a work detail in August 2017 after being arrested for burglary. He was arrested in 2016 at West Jones after being accused of providing the pot for marijuana-laced brownies that he and other students were caught with. Allen also had a knife with him on school property.
He was most recently charged with aggravated assault, carjacking and kidnapping in an LPD case that has yet to go to court.