Public works is going private in Laurel. The City Council voted unanimously to enter into a contract with a Gulfport company to develop a contract to handle the transition to privatizing the department.
"People don't come to work, people don't want to work … and if they keep handing out stimulus checks, they're not coming back any time soon," Councilman George Carmichael said in Wednesday morning's meeting at City Hall.
The city is hiring Engineering Excellence at a "cost not to exceed $29,700" to handle the city's privatization plan. The company is run by Kris Riemann, the former city engineer at Gulfport who oversaw the transition from public to private in that city.
The Laurel Public Works Department has been short-staffed for months, trying to get by with about half the personnel it needs, Mayor Johnny Magee said. That's the reason for the privatization, he said. The intention is for the new company to hire locals to do the work.
"It's going to save the city money," Magee said, noting that the city will hire a director of Public Works, but it won't be responsible for paying the insurance and state retirement and other costs associated with the department's other employees.
Privatization could save the city some headaches, too. 
"Right now, we're about six months behind on some projects because of a lack of public works employees," Magee said. The department has about 20 workers now but should have 35 or so. "It's been an ordeal."
The city privatized water services years ago with Suez and hired Waste Pro to start handling garbage-collection service this year. That company has been dealing with some of the same issues created by the pandemic, such as keeping employees at a time when unemployment payments are higher than wages, in many cases, and with stimulus checks coming in, Magee agreed.
"To some people, $1,400 may seem like it's going to last forever, but it won't," Magee said. 
Because of that, Waste Pro got off to a "bumpy start" with residents, he said, but things are getting better.
"We were getting about 20 calls per day, and we're getting about two per week now," Magee said. "They're getting on sound footing now."
Crews from other departments have been working to help fill the gaps — and potholes and other problems — for the Public Works Department. That has delayed routine work and projects that are in the works.
"The city has done all it can to keep city services going, but we can't help that there's been a global pandemic," Carmichael said.
The plan is to have the department privatized by the beginning of the new fiscal year in October, council President Tony Thaxton said.
In another matter, Councilman Stacy Comegys questioned City Clerk Mary Ann Hess and Human Resources Director Nellie Satcher about recent audit findings that the city continued to pay for some benefits for employees after they had left the city.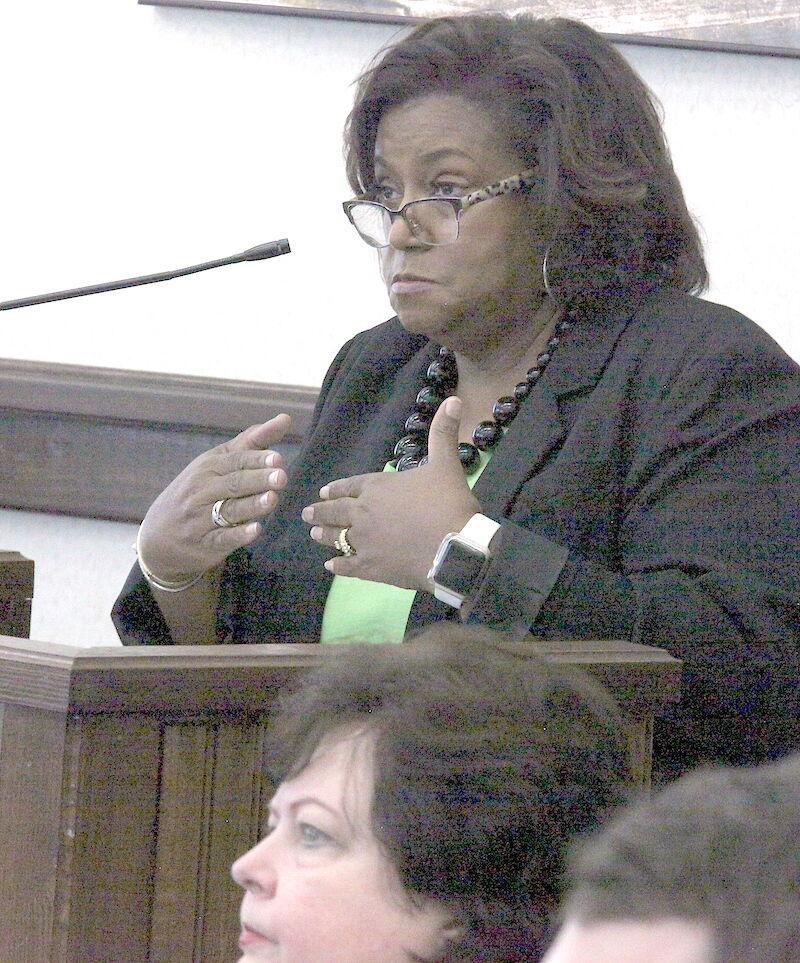 "We're not trying to sweep anything under the rug," Satcher said. "We're glad the audit group found the imperfection. It was not intentional. There definitely were some errors and now we have a new process."
The errors cost the city about $9,000, and about $5,000 of that has been recouped so far, Satcher reported.
Some of the dozen or so employees who continued to receive benefits were fired, some retired and some resigned to take other jobs.
The meeting was postponed from its usual Tuesday time to Wednesday because of primary elections the day before.
Comegys lost to Magee in the Democratic primary for mayor and first-term Ward 7 Councilman Tony Page lost to Shirley Keys-Jordan. Carmichael beat Rep. Omeria Scott in the Ward 4 Democratic primary and first-term Councilwoman Grace Amos withstood a challenge from Felix Fenderson in the Ward 6 primary. 
Longtime Ward 2 Councilman Tony Wheat lost to challenger Kevin Kelly in the Republican primary. Wheat was not present at Wednesday's meeting.