Sallie Mae Cooley, who at 112 years old was one of the oldest people in Mississippi, died on Friday in Heidelberg.
Graveside services will be Friday at 2 p.m. at Shady Grove M.B. Church Cemetery in Heidelberg, where she was a devout member for decades.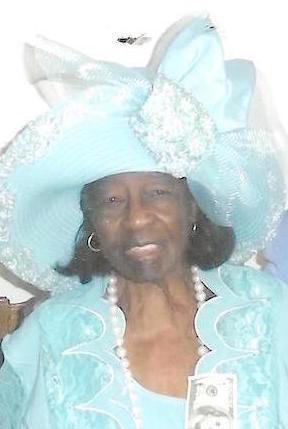 The Mississippi Department of Health could not confirm if Cooley was the state's oldest person, saying that information is unattainable.
The Leader-Call featured Cooley in 2017 when family and friends organized a 109th birthday party in Heidelberg. .
Cooley was born in December 1908 and her life spanned 21 presidents, the Great Depression and two world wars.
She grew up in a sharecropping family outside of Heidelberg. She recalled picking potatoes and cotton. "It was hard, hard work," she said in 2016.
Cooley was described as an ever-giving person, her close friend Doris Porter said four years ago. Porter's mother fell ill several years ago and had to have a leg amputated. During those days, Miss Sallie would sit with her mother for hours.
"She never would take anything for it," Porter said. "And she did it for a lot of people around here."
Asked if she had any secret to a long life, Cooley said, "Eat well." Some of her favorites included greens and peas. She was renowned for her biscuits. She also was adept at making cakes and pies, she said.
In the summer of 2017, the Clarion-Ledger featured 109-year-old Sarah Victoria Shivers Davidson. She died one month later. She was born about six months before Cooley.
The oldest verified living person is Kane Tanaka of Japan, who is 117 years old. The oldest living American is Hester Ford, who is two months shy of her 115th birthday.