Laurel man in Coast clink charged with horrific crimes
•
A Laurel native is behind bars, charged with sex crimes against children, and investigators believe he may have more victims across the country.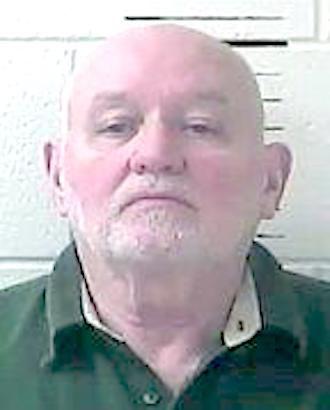 Harry Trest, 74, was charged with multiple counts of sexual battery, child molestation and showing sexually-oriented material to a child and is being held without bond in the Hancock County Correctional Facility, according to media reports. His accusers are both girls under age 10.
But Investigator Jamie Nelson of the Waveland Police Department told the Sea Coast Echo that at least four other victims from two other states have come forward with new allegations.
"This spans back into the early '90s, and what's sad is, they were all very young, between the ages of 5 and 13, when it happened," Nelson told the newspaper.
Trest has lived in Alabama, Arizona, Florida, Georgia, Missouri, Kentucky, Louisiana, North Carolina, Ohio, Virginia and South Carolina, and he never stays anywhere more than three or four years, Nelson said.
"Plenty of money and a passport … it's scary," Nelson said, adding that there are likely more victims. "We don't know how many."
Waveland Police Chief Mike Prendergast told WLOX that four more possible victims contacted the department since news broke of Trest's arrest on Monday.
Trest is charged with four counts of sexual battery, four counts of child molestation and four counts of disseminating sexually-oriented material to a child. All were reportedly under age 10 when they were abused, they told investigators.
Other allegations of sexual misconduct outside of Mississippi will be dealt with in their jurisdictions, Prendergast told the TV station. Investigators said the stories they heard from out-of-state "are identical" to what the two local children told them about incidents that happened last summer and over the holidays when their families would visit Trest in Waveland.
Anyone with information is asked to call Nelson at the WPD at 228-467-3669.