Bond denied for suspect in double shooting on what would have been victim's 23rd birthday
Bond was denied for the suspect in a shooting that left a young man dead and put his mother in a wheelchair. 
But there is no denying the bond that Dalton White had with his family and friends, many of whom were in Sharon Cemetery for a belated birthday celebration on Saturday. He died a hero, trying to protect his mother from a former boyfriend at her home in the Hoy Community in November, they said.
"I'd rather it be me not here anymore, not Dalton … it's torture every day," his mother Tasha Fuentes said as she choked back tears. "My life, my world died that day."
Accused shooter Jose Angel Melendez, 34, was in the courtroom last Tuesday — which would have been White's 23rd birthday — with attorney Jeannene Pacific asking Judge Dal Williamson for "a reasonable bond" after being denied in Jones County Justice Court.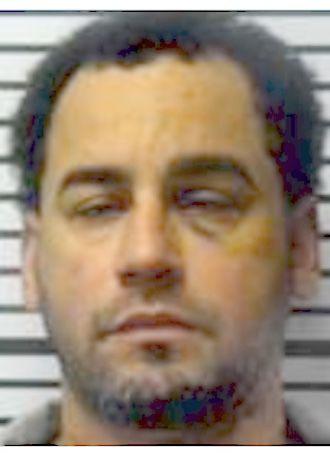 White's loved ones were in the cemetery on Saturday, sobbing and smiling as they remembered White before lighting candles and lofting sky lanterns with handwritten messages to him.
"He loved fast cars, four-wheelers and soccer," Fuentes said the day before the gathering. "He was sunshine for everybody. When he walked in, the room would light up. He never saw the bad in anyone."
Fuentes was shot in the neck and spent three months in Forrest General Hospital. She suffered broken ribs, a shattered clavicle, a hole in a lung and nerve damage that has caused her to not be able to walk and limited the use of her right arm and hand. The bullet is still in her spinal cord because doctors said it was too dangerous to remove, she said. She was in a motorized scooter at her son's gravesite after being transported there by a wheelchair ramp-equipped DJ Transit bus. 
"I can't walk, but I'm still hoping and praying" while working with physical therapists twice a week, said Fuentes, who was a welder at Howard Industries.
White had been accepted to nursing school at Jones College and William Carey University, his mother said.
"He was going to start in January … he also wanted to be a physical therapist," she said.
The former standout soccer player from Laurel High was always trying to help others, Fuentes said. She recalled a time that they saw a wrecked vehicle and he insisted on stopping to help the victim until the ambulance arrived. 
That desire to help is what had him speeding to his mother's house, two friends in tow, in what turned out to be the final moments of life as they knew it. 
"He got stopped speeding on the way here," she said. He told the deputy who stopped him that his mother was in an altercation, but the deputy didn't send help her way, she said, relaying the information her son's friends told her later. The officer — identified only as a black sergeant with the Jones County Sheriff's Department —"pulled a gun on Dalton" instead, Fuentes said.
White had a gun pulled on him minutes later, and that time, it was deadly.
"He told Pigo (Melendez's nickname) to leave, that he was tired of the way he was doing his mom," she recalled. "I could tell (Melendez) was on drugs."
Melendez stood between the open door and the seat of the car he was in and asked Fuentes in Spanish, "Is that what you want?" she recalled. "He reached in, pulled the gun, pulled the trigger and I fell to the ground."
White took off toward his mother to try to help her, but Melendez "grabbed him and shot him at close range" in the chest, witnesses told her. The last thing he said, as he lay dying 10 feet away, was, "Don't worry about me, go check on my momma," Fuentes said, crying as she said the words.
Fuentes thought she was taking her last breaths, too, as blood oozed from her nose and mouth.
"I said, 'Tell everyone I love them, I'm dying,'" she said.
Melendez fled, abandoned his vehicle near Community Bank on 16th Avenue. He was arrested the next day at his father's residence in Morgan City, La., after a SWAT team found him in a closet barricaded with a mattress, Investigator J.D. Carter of the JCSD testified in the bond hearing. Melendez was charged with murder and aggravated assault. He has not been indicted.
A firearm that Melendez admitted to throwing out the window of his car was recovered after he was extradited back to Jones County, Carter testified. Melendez has an active warrant for his arrest from Puerto Rico — believed to be for domestic violence. His ties to there, New Jersey and Louisiana gave the court "serious reservations" about granting bond. His brother shot and killed a police officer in Puerto Rico, Fuentes said. Melendez also had an arrest for domestic violence against a "baby momma" in Louisiana and he went through drug-and-alcohol rehabilitation there, failing "multiple drug tests" after testing positive for cocaine, she said. 
"He was a ticking time bomb," Fuentes said, which is why she broke off their four-year relationship a week before the final confrontation. "But I never thought he'd shoot me."
And she certainly never thought he'd shoot her oldest son.
"Dalton was the kind of person who talked to everyone and tried to help everyone," Fuentes said. "He helped (Melendez) get his job."
That employer, Victor Reyes of Moss Point, testified that if the judge would release Melendez on bond, he would continue to employ the defendant at his mechanic business in Laurel and allow him to live at his house and make sure he conformed to the requirements of his release.
The judge denied that request. The "presumption of guilt is great," Williamson wrote in his order, noting that "two or possibly three eyewitnesses" saw the shooting and identified Melendez as the gunman.
"The court has serious concerns that releasing the Defendant on bond would constitute a 'special danger' to his former girlfriend, Ms. Tasha Fuentes, who is a key witness in this cause against the defendant," the judge wrote.
Williamson noted that Melendez had already been charged with aggravated assault against her and had already fled to another state once.
"The Court denies bond in this cause … and (Melendez) shall remain in the custody of the Jones County Adult Detention Center until trial," the judge concluded in his order.
Fuentes was grateful for that. She believes that Melendez would pose a danger to her and her other four children.
"Things are very challenging right now," she said.
White's sister Marie Delgado, who turned 17 last week, and he were especially close, and she's had a hard time, Fuentes said. Her 15-year-old son, who is autistic, doesn't even know about White's death.
"He keeps asking where Dalton is," Fuentes said … "We just tell him he's at work."