Suspect was released from prison early, drew ire of judge
A Laurel man who is accused of shooting at a Sandersville police officer during a high-speed, multi-county pursuit is no stranger to law enforcement nor the judicial system.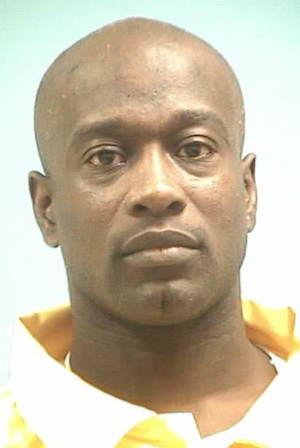 Moses Paul Taylor, 37, was charged with aggravated assault on a police officer, felony fleeing and being a felon in possession of a firearm after firing a 20-gauge shotgun at Deputy Chief Shane Barlow as he gave chase up Highway 11 in Jasper County. The pursuit ended with a crash and capture of the suspect in Clarke County with no one being hurt.
Taylor was facing only a couple of traffic offenses when Barlow attempted to pull him over as he drove through the town. The officer had received a call about the white SUV headed that way, driving recklessly at a high rate of speed.
"He actually started to pull over, but then it turned into a pursuit," Barlow said.
The chase continued into Jasper County, and that's when Barlow saw the barrel of a shotgun pointed out the driver's-side window of the speeding SUV.
"He fired and I backed off," Barlow said. "It shocked me. I didn't expect that." 
Barlow, who has been in law enforcement since 2003 and at SPD for six years, said it was the first time a suspect has ever fired a weapon at him. He continued with the pursuit and was joined by Jasper County deputies and Heidelberg police.
"We were going between 90 and 100 (mph) the whole way," Barlow said, adding that there were no wrecks. "He just wasn't going to stop."
The suspect hit spike strips in Clarke County and continued to run on the rims until crashing north of Enterprise, near Dunn's Falls Road. He was taken into custody with no more shots being fired and was being booked in the Clarke County Jail. The Mississippi Bureau of Investigation is handling the case, said Chief Curt Pitts of the Sandersville Police Department.
"I'm just glad nobody got hurt," said Pitts, who was hired as chief after the recent retirement of Tony Hosey. "I appreciate the other agencies and their help. We would not have been able to do it without them. Everyone did a great job."
Taylor is one of dozens of local felons to be released from prison early, leading Jones County Circuit Judge Dal Williamson to rebuke the Mississippi Department of Corrections and the Parole Board.
Taylor pleaded guilty to grand larceny in September 2014, admitting to stealing iron from a Laurel business and selling it to a local scrap yard. He was ordered to serve 18 months in prison. But he got out early and violated the terms of his release, so Williamson ordered him to serve 2-1/2 years behind bars in February 2016. Taylor was up for release in a matter of weeks.
"Too early," Williamson wrote to the Parole Board when notified of Taylor's impending release. "That would be only six months served on a 30-month sentence."