Accused burglar found napping in storm victim's under-repair residence
A Soso man who was dismissed from drug court is accused of getting high and breaking into the home of a tornado victim and falling asleep on Tuesday night.
James Ezell, 28, was charged with burglary of a dwelling after Sgt. Brennon Chancellor of the Jones County Sheriff's Department found him sleeping in Percy Moore's home on Feedmill Road just before midnight, according to the affidavit read by Judge Billie Graham in Jones County Justice Court on Wednesday.
Graham set his bond at $5,000 and ordered he not have contact with the victim.
The home had been undergoing repair after being damaged by the Easter tornado on April 12 and the family was displaced. When Moore and Chancellor responded to an alarm call there at 11:28 p.m., they discovered a back door of the home had been kicked in and there were muddy footprints on it and the floor. Chancellor entered the residence and found Ezell sleeping in a back bedroom and took him into custody, according to the affidavit.
Investigator Wesley Waites is handling the case. 
"He said he has no memory of what happened," Waites said, adding that Ezell admitted to being "under the influence of narcotics."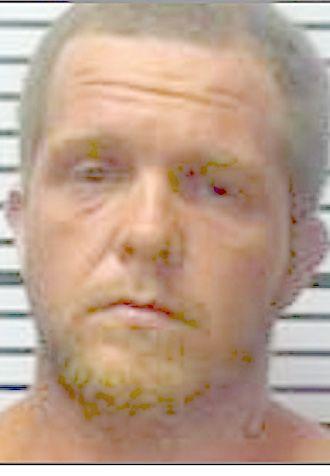 The owner had been out of the house for more than two months and work was near completion for him to move back in before the back door and door frame were damaged in the break-in.
Breaking into the home of someone who had already been through a catastrophic event like a tornado shows "a lack of common decency and respect," he said.
There were quite a few reports of break-ins and looting at tornado victims' homes in the immediate aftermath of the storm, but that has been under control over the last several weeks, Waites said.
Ezell's criminal history showed that he pleaded guilty to possession of a controlled substance in 2013 and was sentenced to the Jones County Drug Court program, Investigator Wayne Black told the judge. Ezell was removed from the program for violating the terms and remanded to the custody of the Mississippi Department of Corrections. 
Ezell told the judge he had been released from MDOC custody for five years and he hasn't been in trouble with the law since.
He said he works as a mobile-home mover and lives on his grandparents' property on Hebron-Centerville Road with his wife and four children — ages 13, 9 and 7-month-old twins. 
Waites and Black both said that patrol did "a great job," responding quickly to the alarm and apprehending the suspect quickly.