A Stringer teenager died after being ejected from his vehicle Sunday on Lake Como Road, first-responders said.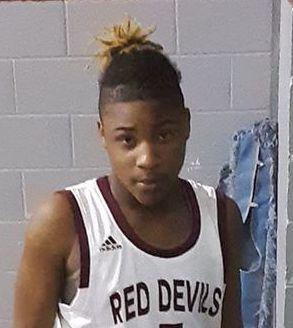 Sharon Fire and Rescue Chief Mike Hodge said 16-year-old Keyun Arrington lost control of his truck at about 1 p.m. after leaving Bethlehem Community Church. It's unclear whether the teen was wearing his seatbelt. He reportedly succumbed to his injuries at Forrest General Hospital.
"This young man was praying at the altar with his friends just this morning, but now he's with Jesus," Dawn Compton wrote on Facebook.
Joe Johnson posted a photo of Arrington wearing his Red Devils basketball jersey.
"Rest easy nephew I love you and you will forever be in my heart and I will never forget the good time we had together," Johnson wrote.
No other vehicles or individuals were involved in the accident. Hodge said it's unclear why Arrington lost control of his pickup.
Sharon Fire and Rescue, Shady Grove Volunteer Fire Department and the Jones County Sheriff's Department responded to the scene.