A Moselle woman who was accused of having a sexual relationship with a student in Lamar County will spend some time behind bars after pleading guilty to statutory rape.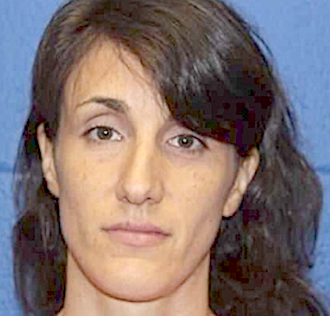 Jenny Christine Hipp, 40, was ordered in Lamar County Circuit Court to serve three years in the full-time custody of the Mississippi Department of Corrections and to spend four years of post-release supervision under MDOC. She was also ordered to pay a $2,500 fine and to register as a sex offender, according to a report in The Hattiesburg American.
Hipp was working as a speech-language pathologist in the Lamar County School District when she was arrested in June 2017 and accused of being in a sexual relationship with a 15-year-old student.
Jones County deputies assisted with her arrest at the time at a residence in Moselle. She was taken to the Lamar County jail and her bond was set at $150,000. Hipp, who had been with the Lamar County School District for three years, was fired following her arrest.
Hipp's duties took her to more than one school in the district, but none of the acts that she was charged with took place on school grounds, school officials said at the time of her arrest.
Lamar County Schools Superintendent Tess Smith said she received a complaint about Hipp on June 15, 2017, and began "an immediate investigation." When criminal behavior was alleged, the matter was turned over to the Lamar County District Attorney's Office, Smith said.