Landrum served as FBI informant for four years to help take down White Knights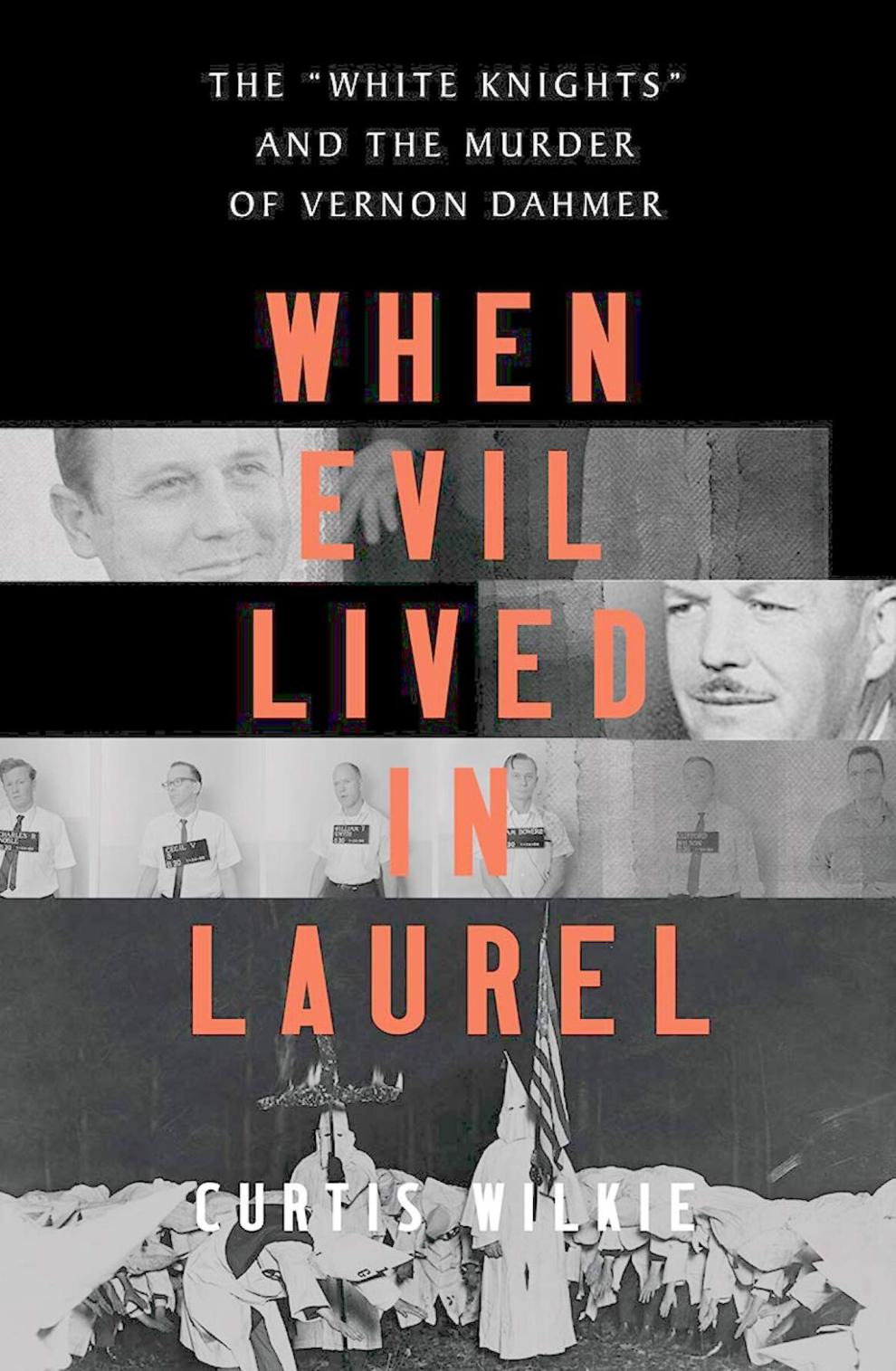 Tom Landrum wanted his grandchildren to know about the past, and that's how his family project turned into what is now the tourist destination Landrum's Homestead & Village.
But there was a chapter of his own history he wasn't so eager to share.
In the late 1960s, Landrum clandestinely joined the Ku Klux Klan — not to help the violent, racist organization's cause, but to help take it down. Landrum was working as an informant for the FBI under the direction of J. Edgar Hoover during that turbulent time.
Landrum revealed his secret to his family members five years ago, as his health was declining. He showed them detailed journals that he had kept locked away, just as he had that period of his life.
Those seven journals — several hundred pages in all — are the basis for the book "When Evil Lived in Laurel: The White Knights and the Murder of Vernon Dahmer," by renowned journalist and historian Curtis Wilkie. The book is being released next week.
Landrum's records reflect a dark time in our state's history, but they also shed some light on the fact that there were good local people trying to stop the notorious White Knights of the KKK.
"It's a beautiful, tough story," Mike Landrum said, recalling how he felt when he read his father's first journal. "It tells how things were, but it also shows that there were good people trying to help.
"It educated me, but it also inspired me and, ultimately, I hope it's unifying. It's an amazing story."
Wilkie hopes readers reach that same conclusion.
"Tom was an exceptionally good man," he said, noting that the book opens with the famous quote by Edmund Burke: "The only thing necessary for the triumph of evil is for good men to do nothing."
"Tom is a good example of that. That sums it up. He and some other good citizens did what they could."
The evil he was facing was evident on the first page of his journal. Landrum writes that he was approached by FBI field officer Robert E. Lee in July 1965 and was asked to do undercover work. He would receive a letter from Hoover stating that he was working for the federal government, so joining the Klan "would never be held against me," he wrote.
Landrum thought about it a few days, then agreed to "try to help him out." That's when he got his instructions on making reports and how to contact the agents, who assured him that his efforts "would be of a great service to the people of Mississippi and the FBI."
They all had code names and there was a "special number" in Laurel he was to call instead of Lee's office. Landrum's code name in all correspondence was "Jackie."
All of the secrecy served as a reminder that it was a dangerous endeavor, and Landrum said so when he felt forced to reveal what he was doing to then-County Attorney Charles Pickering. Landrum worked in the courthouse with him as a youth court counselor and Pickering "had seen Dad with some of these men he knew to be Klansmen," Mike Landrum said. "Dad said he could just feel it that (Pickering) knew something was going on."
So Landrum asked Pickering to go fishing, and after they were out in a boat, he revealed that he was working undercover for the FBI. He also let his wife Anne and her mother know, along with Pickering's law partner Carroll Gartin.
"They were the only ones who knew," Mike Landrum said, "and he told them, 'You can't tell anyone or I'll die.'"
He made out a will the next week, his son said.
It was a few months later, in January 1966, that the White Knights firebombed the home of Vernon Dahmer in Forrest County, where the civil rights leader from Bay Springs had founded a NAACP chapter and was leading a campaign to register black voters. Dahmer died, and Landrum's "meticulous note-taking and insights into the inner workings of the White Knights helped bring some of those responsible for Dahmer's murder to justice," according to one early book review that referred to Wilkie's work as a "real-life thriller."
In all, 14 men with KKK connections were indicted, 13 went to trial — eight on charges of murder and arson — and four were convicted. Imperial Wizard Sam Bowers, the Laurel businessman who was accused of ordering the murder, went to court three times in that era, each ending in mistrial.
While the case was being worked by the feds, the White Knights knew there was an informant in their midst, and there was "psychological warfare" going on among the members during that time, trying to figure out who it was, Mike Landrum said.
"A cross was burned in our yard when I was 6 or 7," he said. "Mom and Dad woke us up and made us sleep on the floor. They made a game out of it."
It was many years later when he realized it was anything but fun — his parents were afraid bullets would start coming through the windows.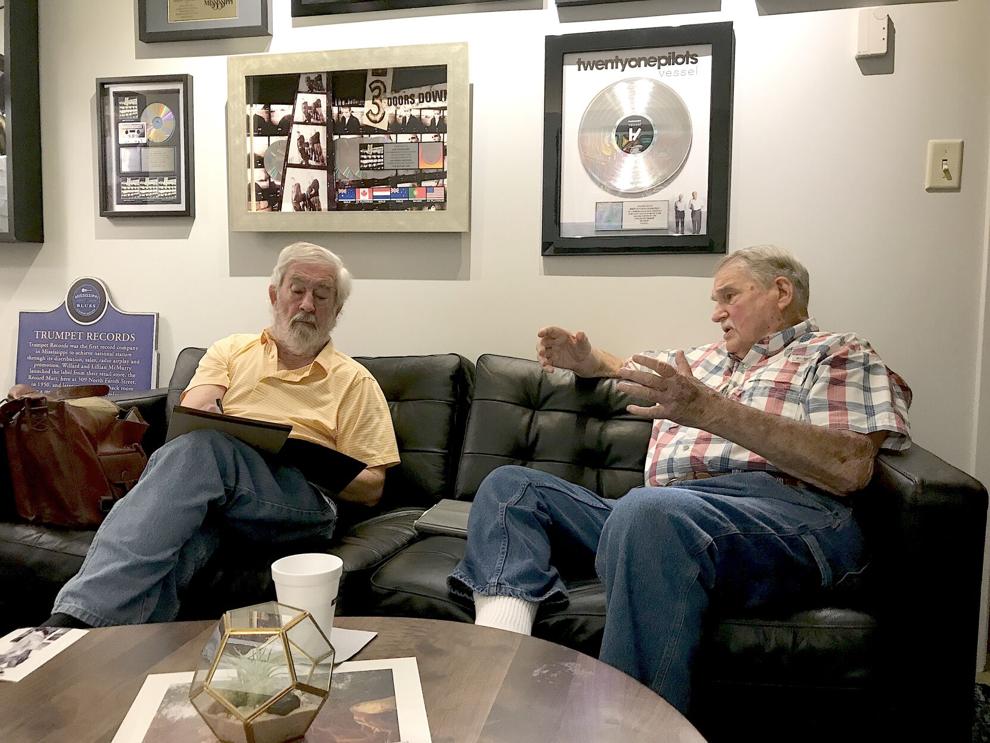 Several years ago, Tom Landrum was "mentioned in passing" as being at a Klan rally in a book by Judge Chet Dillard about the Dahmer case, "The Final Curtain: Burning Mississippi by the FBI." Landrum was concerned, not so much for his growing business, but for his legacy with his descendants. He told them that "if anything happens," the answers about his involvement were locked up in a briefcase and it would "all be self-explanatory," MIke Landrum recalled.
There was no backlash from his mention in the book, and "we never thought anything about it," Mike Landrum said, because they knew their dad. That part of his life didn't come up again until 2016. That's when he unveiled "the full story," because he knew his time was short.
Mike Landrum was captivated from the moment he began reading the first of his father's journals.
"I read it, and I cried," he recalled. "It was an emotional roller coaster. I was up all night reading it. I woke my wife up at 3:30 in the morning and said, 'You've got to read this.'"
He realized that he held a treasure trove in his hands, not just for his family, but for the sake of history.
The journals show the family patriarch's "mindset that somebody has to do something," said Mike Landrum, 59, the youngest of Tom and Anne's five children and himself a father of five.
And he knew he had to do something, too. He contacted the Frascogna law firm in Jackson, which specializes in entertainment law, and told them what he had.
"They approached it like a case," said Mike Landrum, who played football for Southern Miss and the Atlanta Falcons and now lives in Hattiesburg, working as a Primerica financial adviser with 70 offices in 12 states. "They put everything on digital files and got dad interviewed on film."
The firm then contacted Lemuria Books owner John Evans, and he recommended, without hesitation, that the family get in touch with Wilkie. He had worked for the Boston Globe for more than a quarter century as its chief correspondent at the White House and established a Southern bureau in New Orleans before returning to Ole Miss to teach journalism from 2007-20.
He grew up in Summit and was a student at Ole Miss when the National Guard had to be called in to fight the resistance when James Meredith integrated the university. From there, he went to work at the Clarksdale Press Register from 1963-69, where he had another front-row seat for racial strife in the state before going to work as an aide to Sen. Walter Mondale then as a reporter for The News Journal in Delaware, where he covered the first of eight presidential campaigns. He was featured in Timothy Crouse's book "The Boys on the Bus," about the 1972 campaign between Nixon and McGovern, and Wilkie went on to author or co-author a half-dozen books of his own.
While he was still with the Globe, he returned to his home state in 1998 to cover the fifth and final trial of Bowers, when he was finally convicted of the murder of Dahmer and was sentenced to life in prison. He died eight years later at the age of 82.
Wilkie returned in recent years to talk to people who were involved in that case, including Judge Bob Helfrich, who was an assistant district attorney at the time of that last trial. He also waded through "thousands of pages" of FBI reports and documents at the University of Southern Mississippi library and he interviewed Pickering.
But Tom Landrum is "the protagonist" of the book, and Wilkie considered him, his wife and family as friends after interviewing them several times during the four-year project. Landrum died on Dec. 12, 2019, and Wilkie came to the funeral. The courage shown in Landrum's words and actions will live forever, though.
"He offered an inside account of how the Klan operated, descriptions of meetings … it's a rare, inside account of the White Knights at work," Wilkie said. "I just hope I did it justice."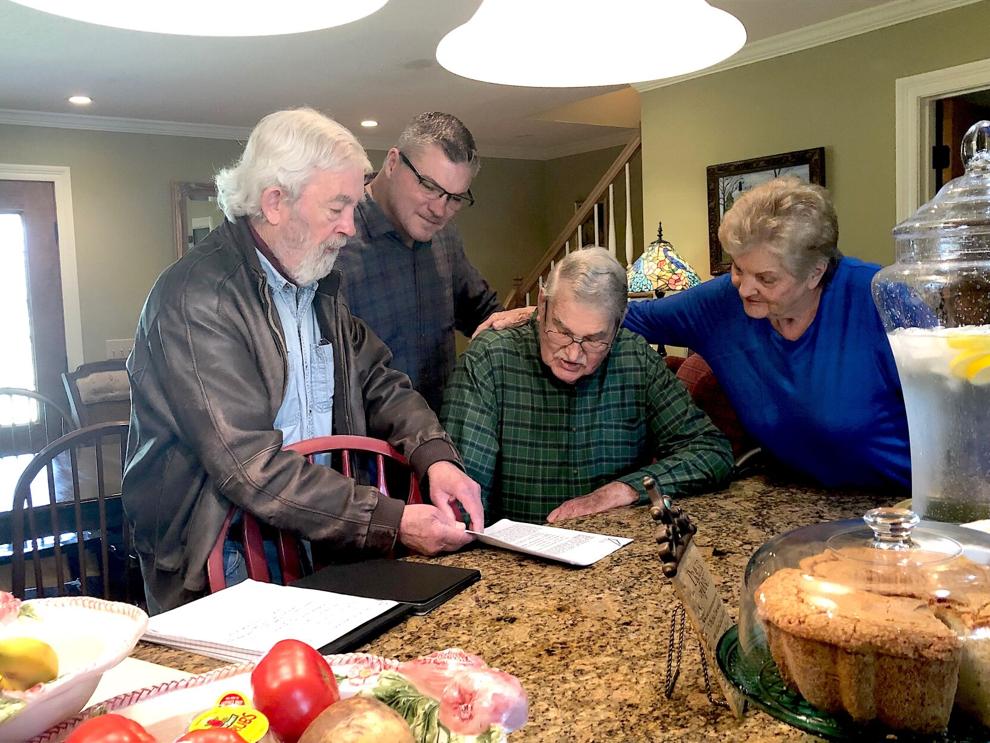 Justice was a rare thing in that time period when — or if — white people were arrested for committing crimes against black people. That's why the FBI got involved and started making them federal cases. But even then, the sentences weren't severe.
Bowers spent six years behind bars after being convicted of the 1964 murders of civil rights workers James Chaney, Andrew Goodman and Michael Schwerner in Neshoba County. He was released in 1976 and went back to work at his pinball- and vending-machine business near Masonite, Sambo Amusement Company, and teaching Sunday school at his Baptist church.
Many of the people in Landrum's reports were in positions of respect in the community. Some were even in public office. Cliff Wilson won a distinguished-service award from a local civic club for his work making artificial limbs three days before he was indicted for the murder of Dahmer. He was freed on a work-release program by Gov. William Waller — the man who had represented him in trial a few years earlier.
A minister, Cecil "Little Preacher" Sessums, was also convicted in the case.
"There were a lot of people that were well thought of in the community in the Klan," Wilkie said.
Many of their names appear in Landrum's reports and in the book. Of them all, there are "four truly bad characters," and that includes Bowers, Wilkie said, describing him as "hopeless."
"What they were involved in was evil as hell," Wilkie said, but not all of the White Knights were there to do evil deeds. "They (were in the Klan) because they wanted to make sure blacks couldn't vote, or they were in there because their friend or relative was or because it was helpful for their political ambitions … but they didn't get in to murder anyone. Some were sickened by the murders, and that's when they began backing out. They were tortured people who got in too deep."
That internal conflict — for himself and others — was documented by Landrum.
"There's quite a bit of emotion on those pages," Wilkie said. "He was worried about putting his own family at risk, and that caused him to have second thoughts about what he was doing. His reports read like a diary, and it develops a portrait of his character."
Wilkie "explicitly depicts the struggle and violence of the civil rights movement that most people never knew, never fully understood or never wanted to talk about," the Landrum family said of the book in a statement about its upcoming release.
Their dad was denied the letter that Hoover promised, but the book will serve as his letter, they said.
"It's a testament to his courage and his uncredited impact on history," they wrote. "Just as importantly, the story in this book serves as a reminder to us all of the responsibility we have to not look the other way, but to have the courage to stand up for what is right, even in a culture of wrong."