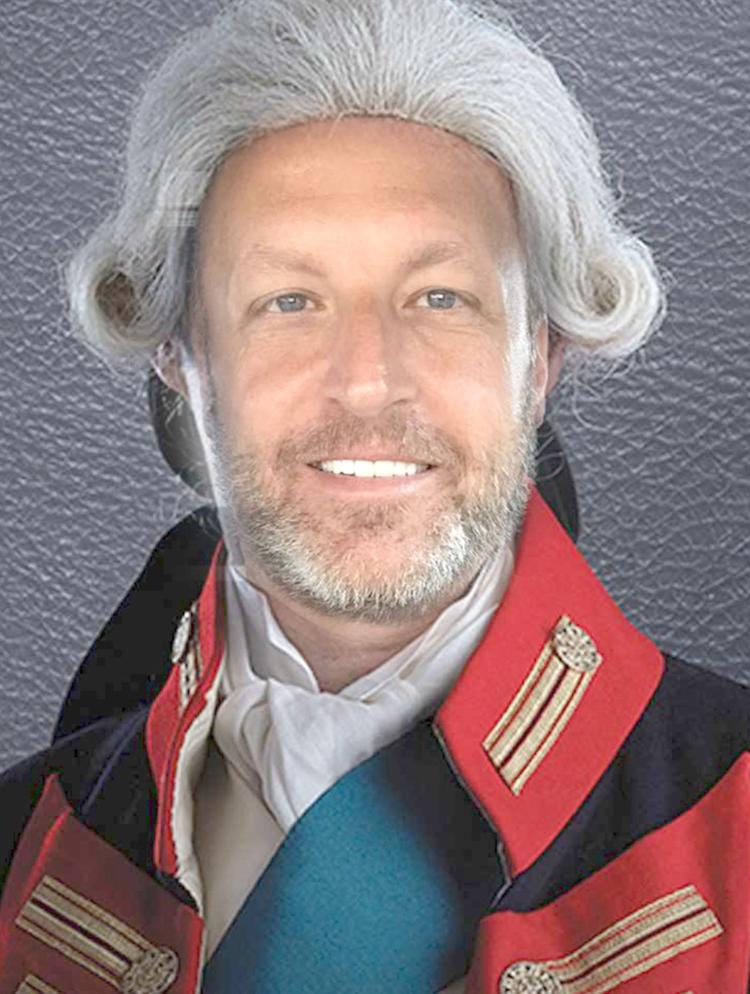 Our view: Megalomanic sheriff wants to be dictator of Jones County
•
What is Sheriff Alex Hodge's end game?
Is he content with just being the sheriff or does he want more? Does he want to rule Jones County? Does he want to be a dictator?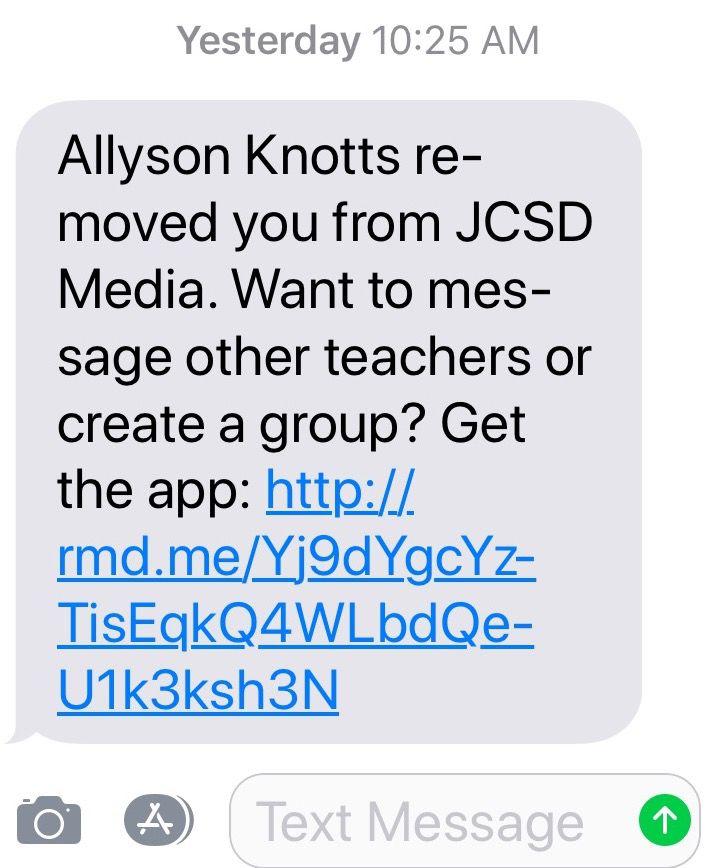 On Tuesday, Mark Thornton received a text message alerting him that the taxpayer-funded Public Information Officer Allyson Knotts had removed this newspaper from press release email list. There will be no — zero — information coming out of the sheriff's department to this newspaper.
This newspaper has been blacklisted from the Sheriff's Department for about five months, but that text message made it official. There is no doubt that Hodge has disagreed with much of our coverage of his department's actions, especially with the miscarriage of justice perpetrated against two senior citizens, one of them a Purple Heart recipient, in an animal abuse case the sheriff's department treated like Jones County's version of 9/11.
The thin-skinned sheriff began to get criticism and no dictator or wannabe dictator can handle criticism. So instead of handling that criticism professionally, he dictates that the flow of information will be cut off so that he and his overpaid public information officer, who now will not provide public information and who makes enough money to hire a deputy to patrol and protect this county, can deliver, via his own department's Facebook page, a sanitized version of news. 
We reference an article published in the online periodical Psychology Today titled "7 steps to becoming a dictator." A few of those stand out.
"Accumulate power by manipulating the hearts and minds of your citizens. One of the first actions of any aspiring dictator should be to control the free flow of information, because it plugs a potential channel of criticism (read Laurel Leader-Call). Turn the media into a propaganda machine for your regime like Hitler did and Erdogan does now. (Facebook Live TV show and refusal to release public information). Other leaders, such as Myanmar's ruling junta, shut down media outlets completely. (Good luck, sheriff). Democratically elected leaders are somewhat more restrained, but if they have enough powers they can rig an election or do away with meddlesome journalists or, if money is no object, build their own media empire." (Use taxpayer money to fund your own TV show so that you can portray what is going on on your terms. Period.)
The article continues: "Expand your power base through nepotism and corruption. This is not just a tactic adopted in Third World countries. Scandals like Bridgegate, Koreagate, Monicagate and Watergate demonstrate that the powerful will always find ways to abuse their privileges. Be warned, though: you will eventually be rumbled, so corruption tends to work only in the short term."
Is Alex Hodge corrupt? We can point to myriad examples of him using his department's power and influence to help "special" people, including allowing high-powered businessmen to go free — worse get driven home — after that person wrecked his or her vehicle in a drunken haze. 
Hodge has refused to even address three simple questions posed by Leader-Call Publisher Jim Cegielski, even when Cegielski pledged $10,000 for the cash-strapped sheriff's department. Cegielski asked Hodge take a lie detector test, but Hodge has not refused, he just has not answered the challenge. That should alarm you. Why won't he answer these questions — 1- Did the thought of publicity play a role in how the raid on Lyon Ranch Road was handled. 2- Have you or your department ever provided special favors for "special" people? and 3- Have you ever used your role as sheriff to advance business interests at B Clean? With his refusal to even consider answering those questions, what other conclusion should we reach?
He has no desire to answer those questions because he is terrified of the results. He would much rather answer questions from his in-house sanitized media operation. 
The article continues.
"Get rid of your political enemies." If anyone believes that Hodge is not making a run at ridding himself of political enemies, they need look only at the Jones County Board of Supervisors. Hodge has been vocal about his desire to get what he wants or have the people vote those supervisors out. We wait to see who will throw their hats into the ring in 2019 in the election for Board of Supervisors. Will he try to get his people into Justice Court judge seats? We imagine they will all be back-room, handpicked "friends" of Alex Hodge who will do the bidding for him. He has pushback now and that is why he was so vocal in his pursuit of more money under the guise of public safety.
The notion of more money is laughable when one looks deeper than his preaching from the pulpit at board meetings. Hodge said his department is terribly cash-strapped, without enough deputies to patrol the mean streets of Jones County. So why waste $37,000 on a television sidekick masked as a public information officer who does not disseminate public information when that money would easily fund another deputy? Have you been to a high school football game in the county this fall? There are enough deputy cars there to lead a half-dozen funeral processions. If he was wise with money, would it not be prudent to have his chief deputy, err, major, Jamie Tedford, and other investigators live in Jones County?
Here is an interesting side note about Tedford: He lives in a posh community in Hattiesburg and drives an unmarked pickup provided by taxpayers. High-ranking law enforcement officials said his rank is major because if he was a chief deputy, which he is as the No. 2 in the  JCSO, he would have to live in Jones County, according to the county charter. Wouldn't you like to know how much the gas bill is for Tedford to drive that county truck back and forth to home? Maybe he is footing the gas bills, but we doubt it — and certainly Hodge would balk at us getting that information. By controlling the flow of information, Hodge has no reason to disclose that. Think of that when the next talk of countywide tax increases commence.
And how wise was it to have the sheriff, the major, investigators and multiple deputies spend nearly 12 hours on a property in Jones County in a misdemeanor case? Deputies were stationed at the front gate, would not let anyone onto the property, turned away pet food delivery trucks and helped browbeat a hysterical senior citizen woman and her husband, suffering from dementia, into capitulating with their demands. Those two people were held in their poolhouse under the watchful eye of a deputy who spent most of the day smoking cigarettes. And why would such a cash-strapped department send a lieutenant and two deputies in a sheriff's department SUV and department cruiser to handcuff and arrest those two senior citizens who were nothing but pillars of every community in which they had lived? 
We could point to countless people charged with felonies who were allowed to show up to Justice Court and turn themselves in at the jail. But not these two — one a war hero. No, they got strip-searched, put in jail stripes like criminals of the century and paraded in front of television cameras in hopes that it would portray our wannabe dictator in a good light.
And lest we forget his run to get the Emergency Operations Center under his control. Remember that word — control — it is everything for our mad wannabe dictator. He might not like to admit it, but Alex Hodge is not the most powerful law enforcement officer in this county. That title belongs to the district attorney and, frankly, it wouldn't surprise us if part of Hodge's end game is to get his own puppet DA in that office, too. Total control.
Hodge has no desire to answer any of these questions, because dictators do not have to answer. He will call us biased and tell people that the reason he is not giving us information is because we print falsehoods. We hear that almost every day from someone who feels wronged by this newspaper, yet we have not been served papers by any lawyer taking us to court over it. Interesting indeed.
By refusing to provide any information on anything to this newspaper, the sheriff is not hurting us — we will find plenty of copy to fill these pages —he is hurting you by providing a false narrative directed by him. 
Alex Hodge wants to be a dictator. He has reached the pinnacle of his professional career, but he is not satisfied with just being sheriff — he wants to rule. Hodge is a megalomaniac — person who is obsessed with their own power. And as we have read earlier in his missive, the first phase in assuming absolute power is to control the flow of information.
As he continues to give the middle finger to this newspaper — and this community — he must understand one thing: The harder he pushes against us, the more dogged we will be in exposing him as the charlatan that he is. Our task will be difficult, but readers of this newspaper know that we really don't give a damn how difficult a story is. That is why we have exposed charity frauds, pushed for justice for a 23-year-old girl shot dead in her boyfriend's garage and exposed the gross miscarriage of justice perpetrated against two senior citizens living a quiet life in the country.
For Hodge's end game, he must silence this newspaper — and we have a message maybe his public information officer can relay to him: NUTS!
For the sake of the working people in this county who have bore witness to the injustice, the special treatment to influential and powerful people and the corruption, we will never be silenced. That is our pledge… that is our mission.
We will do our part, if only the voters of this county will do their part in the next election. We cannot afford four more years of a sheriff who will not stop his pursuit of absolute power until we all are silenced.
Our mad king can cut us off from the flow of information, but we will be damned if he will silence us.