Laurel's destination reputation makes it more than a waystation
On March 21, 2017, the world was exposed to a small city nested in the Great American South, and that city was likewise exposed to the world. Laurel is growing. For all its attention since the premiere episode of HGTV's "Home Town," it's become a destination spot.
  City leaders agree that the attention is mostly good. Fans had come to the "Home Town" Season 4 premiere event from other states and even Canada. Some visitors said they planned to retire in Laurel. When tourists arrive, businesses and attractions want to keep them here for at least a day or so. Money spent at small businesses in Laurel enters the city's economy.
Amanda Roll, Chamber of Commerce and Tourism director, said the city's reputation as a daytrip spot has grown even in the last two years. For a solid Laurel experience, she said, at least an overnight stay is required.
"Everything seems to be growing," she said. "It seems to be a culmination of community involvement and new people coming in."
Older tourists are usually calling the chamber to ask about weather, attractions and houses they've seen on the TV show. Roll said the chamber steers them toward the attractions they might enjoy based on those conversations.
"We get people who pass through, and we also hear about people who are here for a week," Roll said. "We're sometimes part of a road trip for people heading to New Orleans. It's important to encourage people to spend the night here."
The chamber doesn't make specific lodging recommendations; a particularly popular option is the Wisteria, run by Peggy Schneider almost directly across from the Lauren Rogers Museum of Art. The Wisteria Bed & Breakfast has been booked every tourist season since "Home Town" started airing.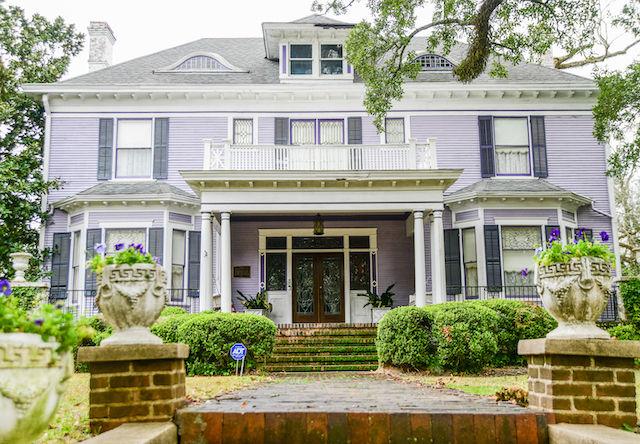 Schneider came to Laurel more than 50 years ago, a time when Laurel thrived. Years wore on, and businesses closed. Wisteria didn't. The bed-and-breakfast with three rooms received guests who were usually passing through town to reach New Orleans or other destinations.
"In recent years, the torch has been passed to the younger generation to continue to revitalize Laurel," Schneider wrote in a prepared statement. "In the last five years, 'Home Town' has made Laurel into a tourist destination. The revitalization of downtown and the awareness of the need for Laurel to be a tourist attraction has brought a new industry to town — tourism."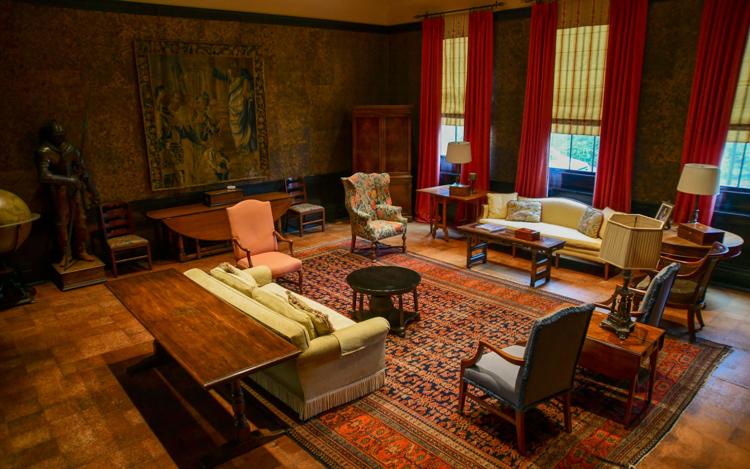 The Wisteria, also known as the "purple house" at 5th Avenue and 7th Street, is one of Laurel's many well-kept high-end houses. Callers from around the U.S. often ask the chamber about houses renovated by HGTV stars Ben and Erin Napier, but addresses are never given out.
"They sometimes lead with that," Roll said. "They also ask about the weather, what it's like here in January. We've gotten a lot of response to outdoor activities, like Landrum's. As people who live here, we're always appreciative of that. But seeing people respond to it, we're going to do some activities in the spring as it warms up."
Diagonal from Wisteria, Lauren Rogers Museum of Art director and chairman of the tourism committee George Bassi said the museum's visitation is up by 25 percent since the show aired — which doesn't account for tourists who don't stop by.
The year before the show began, the museum had visitors from 42 states and 13 countries. Last year, the museum had visitors from 49 states and 17 different countries.
"We've always had a different type of tourist looking for historic districts and museums," Bassi said. "It's a different tourist than someone coming for a sporting event. Now there's so much to do, places to eat and stores to shop at. Our walking tour has helped (show people around)."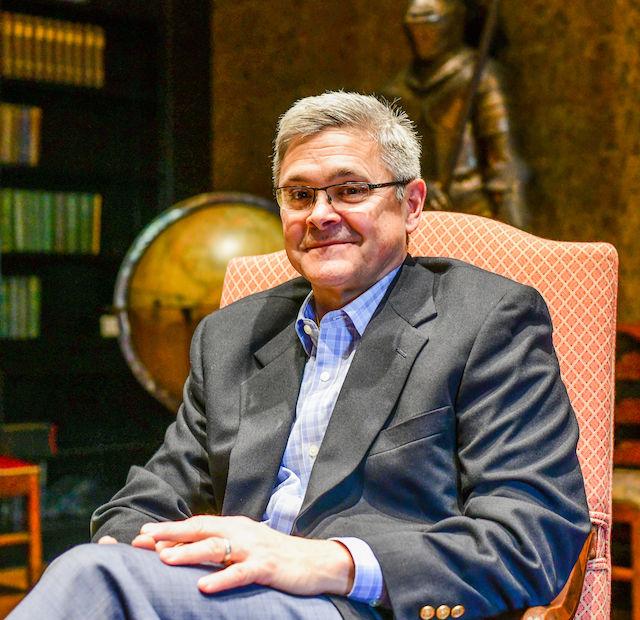 The printed walking tour guide, found at the museum's front desk, features historic homes, churches and city buildings while putting visitors downtown near an array of local businesses.
"We tend to get that kind of visitor, and it's a huge boost for them to stay in Laurel," Bassi said, echoing Roll's sentiment.
The city's tourism committee ramped up its activity just after the HGTV "Home Town" pilot aired, as its members foresaw the potential of increased visitors. Now the committee is putting together a plan to benefit the city's ability to market itself.
"We don't have a tourism tax," Bassi said. "A tourism tax would give us the funds to purchase billboard ads and market ourselves."
And while talk of more taxes is usually frowned upon, the tourism tax would only apply to hotels and other lodging, not restaurants. People living in Laurel with no reason to stay at a hotel wouldn't be affected.
"We're in that process of gauging interest with the mayor and the city," Bassi said. "It would be their initiative. We've got to draft legislation for it. Our local representatives and senators have to sign off on it as well."
Bassi hopes the city's reputation will continue moving in a positive direction, as the "Home Town" series renewal spells another year of national and international attention.
"There's been an attitude shift," he said. "The show has put a positive take on Laurel and its tourism in general."