Two Jones Countians are now candidates for statewide office and political watchers are still waiting to see what a third one will do.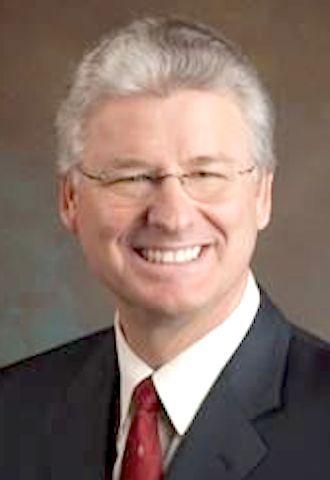 Sam Britton of Laurel announced his candidacy for Secretary of State earlier this week and Sandersville native Shad White has announced that he will run for a full term as State Auditor. 
But there's no word yet on what state Sen. Chris McDaniel of Ellisville will do after his second failed bid for U.S. Senate. Prognosticators have said that he could make a run for lieutenant governor, governor or attorney general, but he has yet to make an announcement.
Candidates have until  5 p.m. on March 1 to qualify.
Britton is currently serving his first term as Public Service Commissioner for Mississippi's Southern District. Current Secretary of State Delbert Hosemann has announced he will run for lieutenant governor.
 "I am a conservative outsider with a proven track record of solving difficult problems … my work on Kemper (County Power Plant) saved the ratepayers billions of dollars," Britton said. "As Secretary of State, I know that I can help lead the fight to get government out of our lives and focus on policy priorities that will lead to rising incomes for all Mississippians. I have a clear understanding of how to make our government work more like the private sector."
Prior to his term as Public Service Commissioner, Britton spent his career in business and finance. 
He and his wife Robin live in Laurel.
White was appointed to the office of State Auditor by Gov. Phil Bryant in July after another Jones Countian, Stacey Pickering, resigned to become executive director of the State Veterans Affairs Board.
White was director of policy for then-Lt. Gov. Phil Bryant in 2011, then practiced law in the private sector, served as a special prosecutor in Rankin County and was director of the Mississippi Justice Institute.
White and his wife Rina live in Rankin County.
In local races, the only new qualifier this week was Bobby D. Barber, who is running as an Independent for Supervisor of District 3. Incumbent David Scruggs has qualified as a Republican and another Independent, Michael James, has also qualified.
In the District 3 Justice Court Judge race, Andre DeShawn Cooley requalified as a Republican to run against incumbent David Lyons and challenger Stacy Walls. Cooley originally qualified as a Democrat. Lyons and Walls are both running as Republicans.
Qualifying for county races is open through 5 p.m. March 1, and primary elections are set for Aug. 6.
Candidates who are running under a party must fill out qualifying papers and pay $100 to run. Anyone who runs as an independent must have at least 50 signatures for a county-wide office or 15 signatures for a district office, along with a $100 filing fee.