A 59-year-old Laurel woman out on bond for possession with intent to distribute crack cocaine made it five whole days before being popped for the same charges.
Now she will be facing a bond revocation hearing and moving from her home on McConkey Street to the Jones County Adult Detention Center.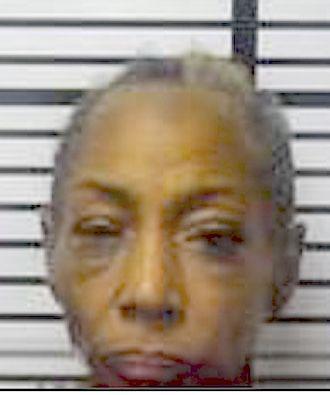 Vivian Williams, 59, who "has been on the radar" for the LPD, was arrested on April 25 after LPD narcotics officers executed a search warrant at her McConkey Street home — about a block from Oak Park Elementary School.
When police arrived, Williams tried to ingest about 10 rocks of crack cocaine, said Jake Driskell of the LPD's Narcotics Division. Police were able to retrieve the drugs — with a street value of about $200 — and take Williams to jail.
She was given a $10,000 bond by Municipal Court Judge Kyle Robertson and bonded out last Friday. Those charges were enhanced because of her living within 1,500 feet of a school.
On Tuesday, LPD officers pulled her over at Oak Park Boulevard and Ellisville Boulevard after she didn't use a signal making a turn, Driskell said.
A woman officer came to the scene and searched Williams. About 14 crack rocks were found in pill bottles hidden "on her person," Driskel said, but would not say what part of her "person" the drugs were f0und. The drugs found during the search had a street value of about $300, Driskell said.
She was scheduled to have an appearance in Municipal Court on Friday and face a bond revocation hearing on Monday, Driskell said.
Driskell said Williams "had been on the radar" of the LPD involving drug-dealing activities.