Judge has 'moral obligation' to get 67-year-old drunk off the roadway
•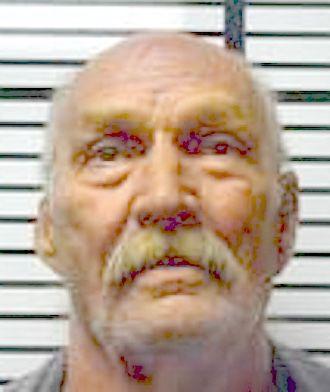 A senior citizen with a history of drunk driving was given a three-year sentence in prison after pleading guilty Tuesday to felony DUI.
Donald Ray Boyd, 67, has myriad health conditions, including heart problems, he told Judge Dal Williamson in Jones County Circuit Court in Ellisville.
But Williamson said despite Boyd's medical conditions, he had to get him to to stop driving drunk somehow.
"Mr. Boyd, you're going to kill somebody. You are going to kill somebody," Williamson said before accepting his plea agreement. "You have done this over and over and over again.
"I feel a moral obligation to get you off the road for a while."
In addition to serving three years, Boyd will have to undergo long-term alcohol treatments.
"I hope you dig down deep within yourself and leave alcohol alone," the judge said.
Boyd, who lives in Stringer, has a history of alcohol-related charges, but the latest charge came on Dec. 29, 2017, when a witness reported a black Ford F-150 pickup driving all over the road in the Ira G. Odom and Pecan Grove Road south of Ellisville in the county.
Deputy J.D. Carter responded to the area and Boyd pulled out in front of him. When the deputy stopped Boyd, he could smell a strong odor of alcohol and there were open and closed beer cans in the car. A breathalyzer test showed Boyd had a .11 blood alcohol content, which is above the .08 threshold for driving a vehicle.
The DUI was a felony because Boyd had been convicted of DUIs in 2014 and 2016. A third DUI conviction within five years is a felony.
In addition to the prison time, Boyd will have to pay a total of $3,417.50 in fines, court fees and public defender fees. Upon his release, he will have two years of supervised probation.
He was represented by public defender Michael Mitchell.
In an unrelated case, Elliott Crosby was sentenced to eight years in prison with five to serve after he led Mississippi Highway Patrol officers on a high-speed chase on Interstate 59 with drugs in his car.
In May 2015, troopers clocked Crosby doing 98 mph just south of the Highway 590 exit (No. 85) on I-59 South. Crosby pulled over about two miles later and troopers said they could smell a strong odor of marijuana and Crosby had a roach — the small remainder of a smoked joint — under his tongue.
Upon a search of his Chevrolet Impala, troopers found 3.8 grams of crystal methamphetamine.
Crosby said he lives in Gulfport and has spent time in Hinds County, but has family in Laurel. He spent time in federal prison, but it was unclear for exactly what he did time for. He has also served time for armed robbery and aggravated assault when he was a juvenile.