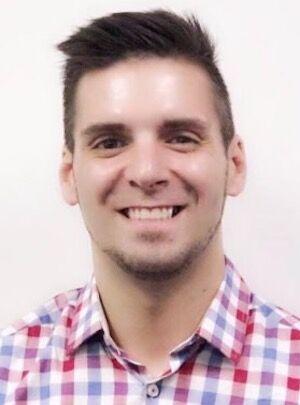 Andrew Wesley Jones, 34, of Laurel died Saturday, Jan. 9, 2021 in Laurel. He was born Saturday, Dec. 20, 1986 in Hattiesburg.
Andrew had a smile that would light up any room. His musical talents were unparalleled, and he used those talents to bring joy to many others. He had a gift for encouragement and edification, consistently fostering confidence in those with whom he came into contact. He was an accomplished teacher and coach, and he taught his students to excel in the cheer gym and in life.
Visitation will be Saturday, Jan. 16, from 11:30 a.m. until 1:30 p.m. at Colonial Chapel Funeral Home of Laurel. A graveside service will be at 2 p.m. at Hopewell Baptist Church Cemetery with burial to follow. Collin Jones and John David Smith will officiate. Colonial Chapel Funeral Home of Laurel is in charge of arrangements.
Andrew is now reunited with his two precious grandfathers, Arthur Smith and C. Bert Jones, who preceded him in death.
Survivors include his parents Corbey and Cynthia Jones; brother Carey Jones; sisters Cera Thompson and Bethany Hinton (Patrick); nieces and nephews Abigail Jones, Kadence Jones, Ellie Jones, Isaiah Hinton, Leigha Claire Thompson, Ryleigh Hinton and Weston Thompson; and grandmothers Shirlene Smith and Sandra Jones. 
Pallbearers will be Carey Jones, Clint Jones, Seth Smith, Josiah Smith, Patrick Hinton and Jonathan Hudson. Honorary pallbearers will be John David Smith and Collin Jones.  
An online guestbook may be signed at