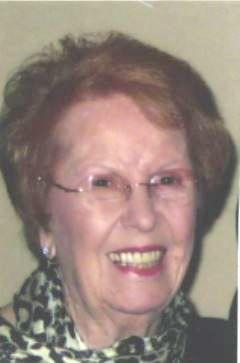 Mrs. Anna Sue Moye Lightsey of Laurel passed away at South Central Regional Medical Center on March 14, 2019. She was the daughter of Frances M. and Whiter Marvin Moye. In 1949, She married Billy G. Lightsey of Heidelberg, who preceded her in death.
She is survived by her sister Frances A. Moye of Biloxi; her daughter Barbara Ann Lightsey of Atlanta; and son Steven G (Delora) Lightsey of Hoover, Ala.; and three grandchildren, Melanie Sue (Andy) Curtis, Steven G. Lightsey Jr. and Jamie M. Emerson; five great-grandchildren, Alexis, Casey and Madelyn Curtis and Jackson and Leo Lightsey; as well as many loving nieces and nephews.
She and Bill were early members of Franklin Methodist Church, where they applied their time and gifts joyfully toward serving Christ and others. Sue began her business career at Sears and Roebuck Co. in the accounting department and was transferred to Memphis, where she continued in a similar job to help Bill get his optometry degree. Sue would later use these skills to advance his practice. 
She was also a life member of the Laurel Junior Auxiliary and served as secretary to the National Organization's president. Sue was a guild member of the Lauren Rogers Museum, a board member of the Community Concert Association, an associate member of Little Garden Club, member of LOL (Little Old Ladies) Bridge Club, member of the Laurel Heart Association, as well as a contributor to many worthy causes in our community and nation.
Sue will be remembered as a superb mother, grandmother and hostess, who enjoyed opening her home to friends and family for great food, fellowship and fun.
Services will be at Franklin United Methodist Church on Sunday, March 17. Visitation will be from 2-3 p.m. and the memorial service will follow from 3-4 p.m.
The family suggests in lieu of flowers you may send donations to Franklin United Methodist Church, 805 Northview Drive, Laurel, MS 39440 or to Lauren Rogers Museum of Art, 565 N 5th Ave., Laurel, MS 39440
To sign the online guestbook, visit www.memorychapellaurel.com.