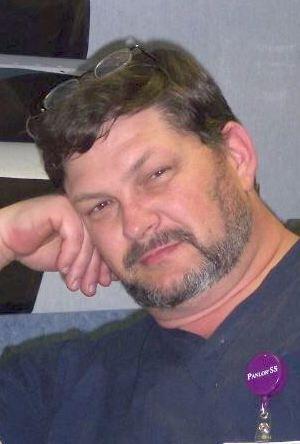 Anthony Dirk Welch, 58, of Laurel passed away on Monday, Sept. 14, 2020 at his residence. He was born on Feb. 13, 1962, in Pensacola, Fla., and was lovingly adopted by Hugh and Eva Welch of Laurel.
Graveside services will be Saturday, Sept. 19, at Union Line Cemetery in Soso at 11 a.m. Brother Eddie Bryant will officiate.
Anthony always said he loved God, family and his country, and he was willing to fight for all of that. He was a 1980 graduate of Northeast Jones High School. After high school, he served for three years with the 82nd Airborne Division and three years with the Army National Guard. He graduated in 1994 from the A.D.N. program at JCJC and worked as a registered nurse at South Central Regional Medical Center for 15 years. He was passionate about nursing and was always willing to guide other nurses and serve as a mentor to them. He loved cooking, woodworking, turkey hunting, fishing and spending time with his family. Anthony was a member of Tuckers Crossing Baptist Church.
He was preceded in death by his parents Denver Hugh Welch and Eva Howard Welch; and his brother Thomas Lance Welch.
Anthony is survived by his wife of 35 years Amy Royals Welch; daughter and son-in-law Candis and Jeremy Carter, son Anthony "Tony" Welch and daughter Emily Welch, all of Laurel; two grandchildren, Noah and Peighton Carter of Laurel; and siblings-in-law James and Kathy Royals of Mobile, Ala., Joyce and Jeff Peters of Meridian and Stacy Royals of Mobile. Other special survivors include his sister Rebecca Welch of Alexandria, Va.; cousin Tracy and Lawrence Rabalais and their daughter Maddie, of Tylertown, and former brother-in-law,Dave Norris of Decatur. He also leaves behind a host of loving nieces and nephews.
Pallbearers will be childhood friends Joey Yelverton and Gary Bryant, nursing co-workers Ron McAlpin and Vincente Moncivais, and close family friends Jacob Carter and Jordan Chamberlin.
Our family also sends a special thank you to the medical staff at SCRMC, Dr. Joseph Proli and staff at the Heart Care Center, Dr. Mark Horne, Dr. Carolyn Cegielski and staff at Jefferson Medical Associates, Ochsner Medical Center of New Orleans, MS Home Care, and Deaconess Hospice for their utmost care and service during the last 10 years.
To sign the online guestbook, visit www.memorychapellaurel.com.