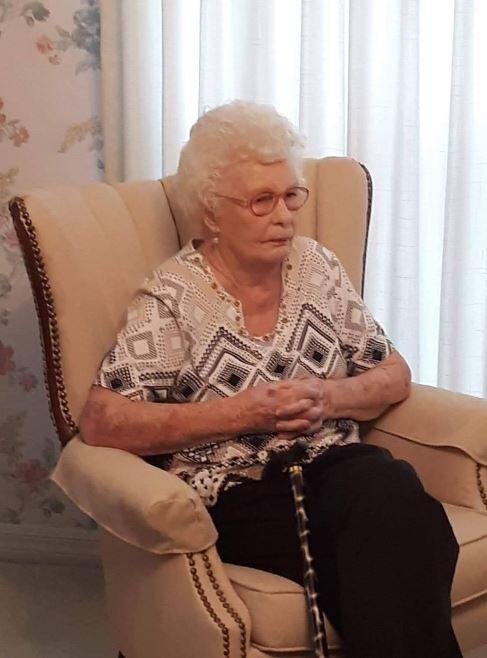 Betty S. Landrum, 92, of the Landrum Community, passed away on Sunday, May 2, 2021 at South Central Regional Medical Center after a three-week battle with pancreatic cancer.
She was an active member of Good Hope Baptist Church of the Landrum Community as long as her health allowed her. She was a member of the Eastern Star. Her pride and joy were her grandson Johnathan and his two daughters, Baleigh and Harper.
She was preceded in death by her husband of 54 years Charles Ray "Pap" Landrum; sisters Imogene Jones and Helen Smith; and parents Walter and Pearl Busby.
Survivors include her daughters Linda Woods Yowell (John) and Margaret Woods Moss Busby (Jack); grandson Johnathan Walker Yowell (Tam); great-granddaughters Baleigh and Harper Yowell; step-granddaughters Myssey Headrick (Kyle), Terri Meinander (Tommy) and Jackie Busby; step-great-grandchildren Bo Walters, Bailey Walters, Kyra Clark, Alexandra Meinander, Gabriela Meinander and Zoe Busby; step-great-granddaughter A J Walters; and two favorite sisters-in-law, Anna Landrum and Jane Mosley.
Services will be at Memory Chapel Funeral Home on Saturday, May 8, at 10 a.m. with burial to follow at Good Hope Missionary Baptist Church on Highway 15 South in Ovett. Visitation will begin at 9 a.m. at Memory Chapel Funeral Home prior to the service. Services will be conducted by Rev. Cliff Jenkins and Rev. Ricky Mitchell.
Pallbearers will be Johnathan Yowell, Mark Miller, Louie Miller, Brian McInnis, Lynn Landrum and Noah Wigington. Honorary pallbearers will be David Jones and Gene Mosley.
To sign the online guestbook, visit www.memorychapellaurel.com.