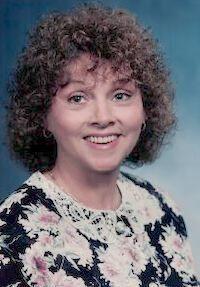 Carole Dianne Parker, 75, of Heidelberg died at home, Feb. 22, 2021. She was the first-born daughter of Shevis M. Odom and Nora Bell Odom of Laurel, born on Oct. 3, 1945 in Laurel.
Dianne Odom wed Joseph E. Parker in January 1966. Joe and Dianne remained married for 55 years. Dianne was very nurturing and soft-spoken and always kept her family as her No. 1 priority. She was loving, caring and kind. Her gentle but spunky personality was what illuminated her beauty.
Dianne was preceded in death by her father Shevis M. Odom and mother Nora Bell Lyons Odom of Laurel.
Survivors include her husband Joe E. Parker of Heidelberg; sister Linda J. Odom of Laurel; children Timothy S. Odom (Deborah) of Hurley, Terry Parker (Theresa) of Seminary, Twiggy N. Fall (Ronnie) of Sandersville, Joseph E. Parker Jr. (Kelly) of Sumrall and Latricia TenEyck of Heidelberg; grandchildren Derek Parker, Holly Ishee, Jessica Rowell (Timothy), Kailey Hunt (Robert), Jordan Parker, Trent Parker, Elizabeth TenEyck, Karsten TenEyck and Olivia Parker; great-grandchildren Hunter Monk, Kylie Bush, Luke Ishee, Logan Rowell, Payton Rowell, Bryson Easterling, Parker Hunt and Denver Pitts; special sister Ann Smith; and a host of nieces and nephews.
Visitation will be at Memory Chapel Funeral Home on Tuesday, Feb. 23, from 5-7 p.m. The funeral will be Wednesday at 2 p.m. at Corinth Baptist Church with visitation at the church beginning at 1 p.m. Interment will follow in Bonner Cemetery. Clergy will be Brother Steve Pouncey, Brother Thomas Cheeks and Brother Jamie Matthews.
Pallbearers are as follows: Timothy Rowell, Robert Hunt, Evan Pitts, Karsten TenEyck, Hunter Monk and Trent Parker. Honorary pallbearers are Derek Parker, Luke Ishee, Logan Rowell and Bryson Easterling.
To sign the online guestbook, visit www.memorychapellaurel.com.