JACKSON — Called to earth, destined to be a servant, determined to do the will of God, distinguished among her peers, and deliberate in her pursuits for excellence, Essie Lee Jones and Burnice Brown Sr., could not have imagined nor anticipated the magnitude of the blessing that was born to them. Nestled in the southeast corner of Jasper County, Carolyn Ann Jones made her arrival on Sept. 18, 1949, in Heidelberg. Her story begins here.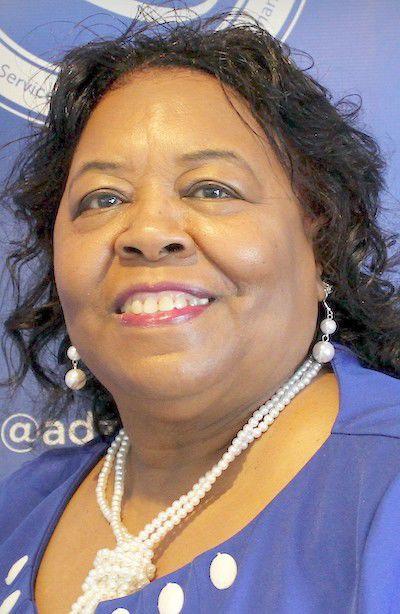 Anointed by the Spirit of God to receive the Lord as her Savior, Carolyn was baptized as a young girl at Union Baptist Church in Heidelberg. Later, she became a member of New Hope Baptist Church in Jackson, where she dedicated her service as a  Sanctuary Choir member, longtime member of Sunday School - Class 11 and the two-term president of Esther Circle — Women Missionary Union (WMU). 
Raised as a goal-oriented, service-minded believer, Carolyn wasted no time developing God-given gifts, talents and abilities she possessed. She graduated with honors from South Side High School. Business-minded and determined to not work in the fields as an adult, she was the first in her family (mother's side) to go to college. A proud alumna of "Thee I Love" Jackson State University, Carolyn received a Bachelor of Arts, Master of Arts and specialist degrees in Business Administration with Magnum and Cum Laude honors. She remained a staunch supporter of Jackson State University with immense "Tiger Pride." Carolyn went on to become a business/computer educator, counselor, Realtor and home appraiser. Her influence and exemplary work ethic was shared at Hinds Agricultural High School in Utica, Callaway and Bailey Magnet High Schools in Jackson and America's Realty Universal.
Observed by students, colleagues, administrators, managers and CEOs to be prodigious in her work outcomes, Carolyn captured several commendations/awards to include Distinguished Teacher of the Year, Dedicated Service Award - Jackson Public Schools, Future Business Leaders of America - Sponsor of the Year, Callaway High School - Senior Sponsor, Universal Homes and Property - Rookie of the Year and Top Producer of the Year. 
Loved and respected for Finer Womanhood, an invitation for membership in Zeta Phi Beta Sorority, Inc., was extended at Jackson State College, Lambda Beta Chapter in 1970. Strong love for Zeta compelled her to continue membership in graduate chapter, Alpha Delta Zeta. Carolyn's commitment to Zeta inspired her daughter Sonia, a Golden Life Member, granddaughter Ashely and cousin Akeelah, to join the beloved sorority. The 2019-2020 Sorority Year began her 50th year of service and the title, "Zeta Dove." Carolyn gave relentless service as an officer, executive board member, trustee and chair of many committees. She was an active volunteer and supporter of national initiatives such as Stork's Nest, Elder Care, Z-HOPE, Finer Womanhood Week and March of Dimes. She always ensured that she kept her Zeta skills sharp by attending state, regional and national leadership conferences. Carolyn's recent membership in Power to Exhale provided her the opportunity to travel across the country and around the world with like-minded women of character. 
Yielded and still, this retired educator of business/computer, heard the voice of Jesus say, "Come unto me and rest." She answered this higher calling and took flight on the wings of a snow white dove, July 4, 2019. This is not the end of her story. For we shall all meet again in the great "reveal."
Nurtured and nursed through life with former husband Joe R. Odems are children Sonia (Cedric) Butler and Joe "Randy" Odems II; grandsons Gary "AJ" Odems and Joe "JoJo" Odems III; granddaughters Ashely Butler and Briyana (Leonard) Williams; and great-grandchildren August Harris and Aubriyana Williams; siblings Johnny (Brenda) Jones, Dorothy (Lonnie) Epps, Donna (Dwayne) Trout, Eloise (Donnie) Milsap, Nicole (Howard) Buggs, Burnice Brown Jr., William (Dell) Brown and Philip Brown; god-sister Etta Jean (Alfred) Arrington; and a host of cousins, nephews, nieces and friends.