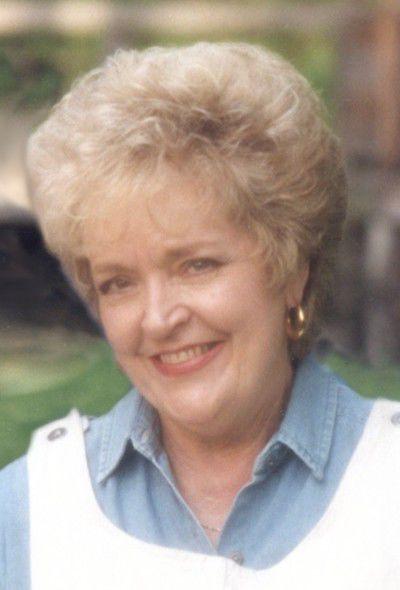 Carolyn Joanne Strickland, 79, of Bucyrus, Ohio, died Friday, Sept. 6, 2019 at Altercare of Bucyrus after months of failing health.
She was born Nov. 4, 1939 in Carthage to the late Harvey Kelly and Kate (Pilgrim) Fall. After graduating early from Laurel High School, she began attending Jones County Junior College before marrying her high school sweetheart, Richard J. Strickland, on her 18th birthday. The Stricklands moved their family to Bucyrus following Richard's job at General Electric in 1979.
Carolyn's true calling was motherhood and she loved every moment, seeing that her children were involved in activities and making sure the crafts and treats shared in their classrooms were perfect. A classic Southern belle, Carolyn always made sure she looked nice and she looked forward to baking and decorating for all the holidays. Becoming "Mimi" to her beloved granddaughters was probably her most enjoyable life moment. She came to North Carolina to be their nanny early on and was ecstatic to see them move back to Bucyrus to watch them grow. When she was younger, Carolyn enjoyed a competitive game of tennis and an occasional round of golf. She also was an accomplished pianist and even recorded a CD for her family to enjoy. Beautiful gardens, music, friends and family time brought her much joy.
Outside the home, she looked forward to her Red Hat Ladies outings and her Bridge Club. She helped with the Bucyrus Welcome Wagon and Meals on Wheels programs and was instrumental in establishing the D.A.R.E. program in Bucyrus Schools.
Carolyn is survived by her husband of 61 years Richard Strickland; children Dr. R. Todd (Dr. Becky) Strickland of Bucyrus, Kelly DeBlaere (Wendy DeBlaere) of Black Earth, Wis., and J. Micah Strickland of Bucyrus; granddaughters Samantha and Delaney Strickland; and sisters-in-law Bonnie (Ray) Dew and family and Ireda (Roderick) Walters and family. 
In addition to her parents, she was preceded in death by brother, Don W. Fall.
Friends may call on Friday, Sept. 13, from 6-8 p.m. and Saturday from 11 a.m. -1 p.m. at Wise Funeral Service, where her Celebration of Life will begin at 1. Family asks for favorite memories or lessons learned from her to be shared. Burial will follow in Oakwood Cemetery.
Memorial donations can be made payable to Bucyrus-Crawford D.A.R.E. Inc. or St. Jude Children's Hospital and given at the funeral home. Memories and photos are encouraged to be shared on Carolyn's tribute page at www.wisefuneral.com.