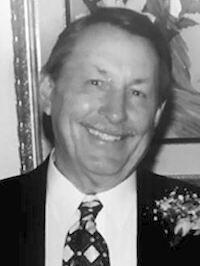 Donald Estilette of Laurel passed away on Jan.11, 2021 at the age of 87.
He was born Oct. 20, 1933 in New Iberia, La., and moved to Laurel in 1957. He worked for Tri-State Oil Tools. He later started his own pipeline construction company called "Coonco" in which he worked until his retirement. The company name was derived from his nickname "Coon" (because of his Louisiana heritage) that he was fondly known as by everyone. His quick wit, sense of humor and compassion for everyone he met will be missed.
He was preceded in death by his parents Duto and Alice Estilette; and his brothers Russell and Kenneth Estilette.
He is survived by his daughter Kim Sneed and her husband Billy of Midland, Texas, and grandchildren Mason Sneed of Dallas and Morgan Sneed of College Station, Texas; his son Troy Estilette of Laurel and his grandson Mikel Estilette of Laurel; his brothers Gene Estilette and his wife Betty of Gulfport and Gary Estilette of New Iberia; and his friend and special companion Tina Pearson.
A graveside service will be Saturday, Jan. 16, at 11 a.m. at Memorial Park Cemetery in New Iberia.
In lieu of flowers donations can be made to the charity of your choice.
Family and friends may sign the guest registry book and/or send condolences to www.memorychapellaurel.com.