Dorothy Jean Rogers King of the Edon Community in Stringer died on Nov. 26, 2018, at the age of 88.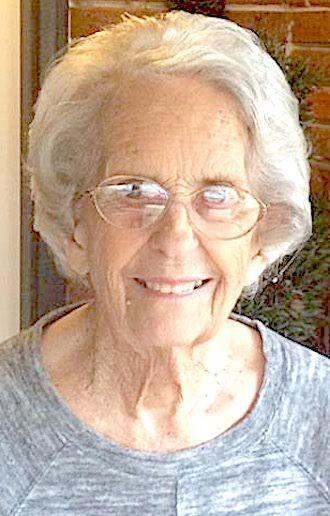 The visitation service will be at 2 p.m. Wednesday at Edon Baptist Church in Stringer.The funeral service will follow at 3 p.m. officiated by Pastor John Davis with graveside service to follow at Edon Cemetery officiated by Bill Blair.
Dorothy was born Nov. 17, 1930, in Coffeeville. She was the baby daughter to John David and Vera Lucile Pittman Rogers.
Dorothy attended Coffeeville High School and was a graduate of Taylorsville High School. She was a member of Coffeeville Presbyterian. She talked often of her cherished memories in Coffeeville and Water Valley, visiting her Aunt Blanche Davidson.
Dorothy married Ance Hershal King Sr., of Summerland. They lived in Texas, Colorado and New Mexico before moving back to Mississippi. They raised their six children in Stringer. Dorothy became a member of Edon Baptist Church upon returning to Stringer.
Dorothy was a homemaker and loving mother while Hershal made a living in the oilfield. Hershal always attributed his success to his loving wife. Dorothy was an avid reader of the newspaper, especially her hometown paper, "The Coffeeville Courier," Reader's Digest and books by author John Grisham. She enjoyed working crossword puzzles. She loved gardening and working in her back yard, especially around the pool.  There were always flowers blooming.
Dorothy loved to host and entertain. She was an excellent cook and enjoyed preparing meals for her family. She made each Sunday meal and holiday meal special.  Hershal and Dorothy hosted many oyster and fish fries, and shrimp and crawfish boils at their home. Her family will treasure the memories of her preparing the many delicious meals.
Dorothy was preceded in death by her husband of 50 years Ance Hershal King Sr.; grandson Adam Holt King; parents John David Rogers and Vera Lucile Pittman Rogers; and sisters Catherine Thomas of Mandeville and Ruth Roberts of Vancleave. 
She is sadly missed by her six children, Charlotte (Tommy) Moore of Summerland. Ance King of Stringer, Harlan (Dede) King of Stringer; Laura (Tommy) Sims of Stringer, Hilton (Cindy) King of Stringer and Howard King of Stringer; and is doubly blessed with 15 grandchildren, Cassidy, Austin and Dalton King, Jennifer and Tiffany King, Lauren Aycock and LeAnn Sykes, Derek King and Amber Guinn, Heath, Anson and Angie King, and Jill Crumpton and Tim Moore. She was triply blessed with 14 great-grandchildren,  Hunter and Preston Sykes, Wyatt and Natalie King, Holt King, Jackson, Weston, June, and Case King, Kylee and Kolbee Moore, Ambree and Brynlee Crumpton, and Aspen Gateley.
Pallbearers are her sons and sons-in-law Ance King, Harlan King, Hilton King, Howard King, Tommy Moore, and Tommy Sims.Honorary pallbearers are her grandsons Tim Moore, Heath King, Anson King, Derek King, Dalton King and Austin King.
The pallbearers feel that it is an honor to do this for their mother and mother-in-law.
She leaves a host of nieces and nephews who treasure their memories of family gatherings, riding horses, swimming, riding four-wheelers and visiting in her home as well as her neighbor and friend of many years Louise Stone.
The family thanks each of her special caregivers, Sara Mullinax, Deborah Page and Peggy Smith, for their love and support.
Memory Chapel of Laurel is in charge of the arrangements. 
To sign the online guestbook, visit www.memorychapellaurel.com.