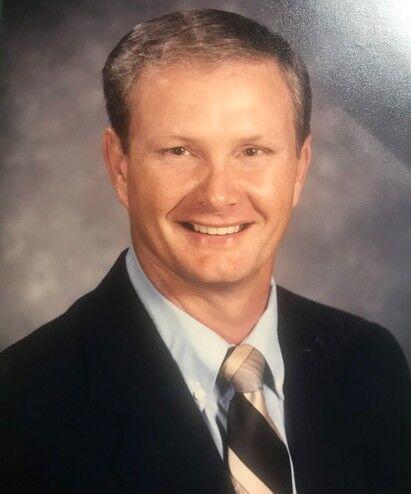 Henry Newell "H.N." "Hank" Shows was born Nov. 13, 1945 and left this world to be with his Lord and Savior Jesus Christ on Feb. 4, 2021. 
He is survived by his wife of 53 1/2 years Frankie Elizabeth Bryant Shows of Moselle; daughter Melissa Shows Gaines (Perry); sons Russell Martin Shows (Shely) and Gregory Edward Shows; six grandchildren, (Missy's) Lindley Brooks and Henry Griffin "Grif" Gaines; (Russ') Cashe Newell, Emily Crawford and Jack Langston Shows; and (Greg's) Saxon Suede Shows; brother James Larry Shows (Angie); nephew Brian Michael Shows (Nikki); and nieces Audra Ann Rester (Eddie), Jamie Heath (Josh) and Jenny Shows. 
He was preceded in death by his parents Martin Aubrey Shows and Helen Meadows Shows.
During his 43 years as an educator, his greatest accomplishments included the positive influences he had on the young people with whom he came in contact. He taught them that their having good work ethic was needed to be successful in life, and this went hand-in-hand with their being successful in football. His players loved him, and he loved his players.  Everywhere he coached, the coaching staffs, the players he coached, and the people he met, enriched his life, and he holds them dear to his heart. 
He loved the profession he always believed God chose him to follow — being an administrator, teacher and coach. God blessed him with a personality that made him easy to love and easy to respect. While following his dream through the years 1969-2012 being a coach, teacher and administrator, the roads traveled were successful, truly rewarding, and indeed a most memorable journey. Friendships he made during those years were truly a blessing to him and his family, and he thanked God for leading him down these roads to professional success. God bless each person who played a part in his fulfilling his dream. There were many roads to each destination, and what really mattered in the end was, did he remain true to himself and did he fight a good fight? Hank Shows did fight the good fight and remained true to himself. Hank Shows was a role model for his players, his family, and his character was beyond reproach.
"HE TRULY NEVER WORKED A DAY IN HIS LIFE.  HE LOVED HIS PROFESSION"
Hank's motto was: "I can do all things through Christ who strengthens me." Philippians 4:13.