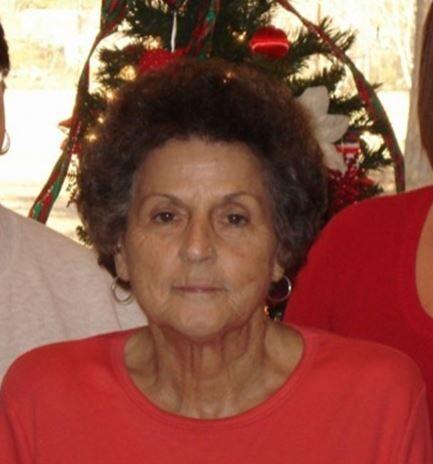 On Dec. 17, 2020, Hilda Grace Hinton left this world to enter her heavenly home. She passed peacefully with loved ones by her side.
Hilda Grace, or "Granny" as most would call her, was born Sept. 12, 1932 to Raz and Myrtis Holifield. She resided in Soso all of her life. She met her beloved husband Jesse Hinton in high school and they married their senior year. Together, they had two children, Steve Hinton and Sharon Kay Hinton. They also raised their grandson Chris Hinton as their own.
Mrs. Hinton spent her years caring for her home and her family that she loved so very much. She was a faithful member of Soso First Baptist Church. Throughout her years, Hilda Grace made many friends who she loved to spend time with.
She was preceded in death by her parents Raz and Myrtis Holifield; her husband Jesse Hinton; her brother Glenn Holifield; and her son Steve Hinton.
She is survived by her daughter Sharon (Tommy) Johnson of Soso; grandchildren Chris (Holli) Hinton, Amy Hinton, Kayla (Scottie) Pipkins, Kyle (Brooke) Warren, Gina Johnson and Gwen (Sonny) Ellzey; great-grandchildren Ashton (Wes) McDonnieal, Alex Hinton, Tyde, Tatum and Tegan Pipkins, Gage Peacock, and Jacey and Jessa Ellzey; great-great-grandchild Parker McDonnieal; and brother Jerry (Judy) Holifield.
Services will be Sunday, Dec. 20, at Memory Chapel Funeral Home at 2 p.m. Interment will be at Union Line Cemetery. Officiating will be Rev. Kyle Warren and Rev. Chris Hinton.
To sign the online guestbook, visit www.memorychapellaurel.com.