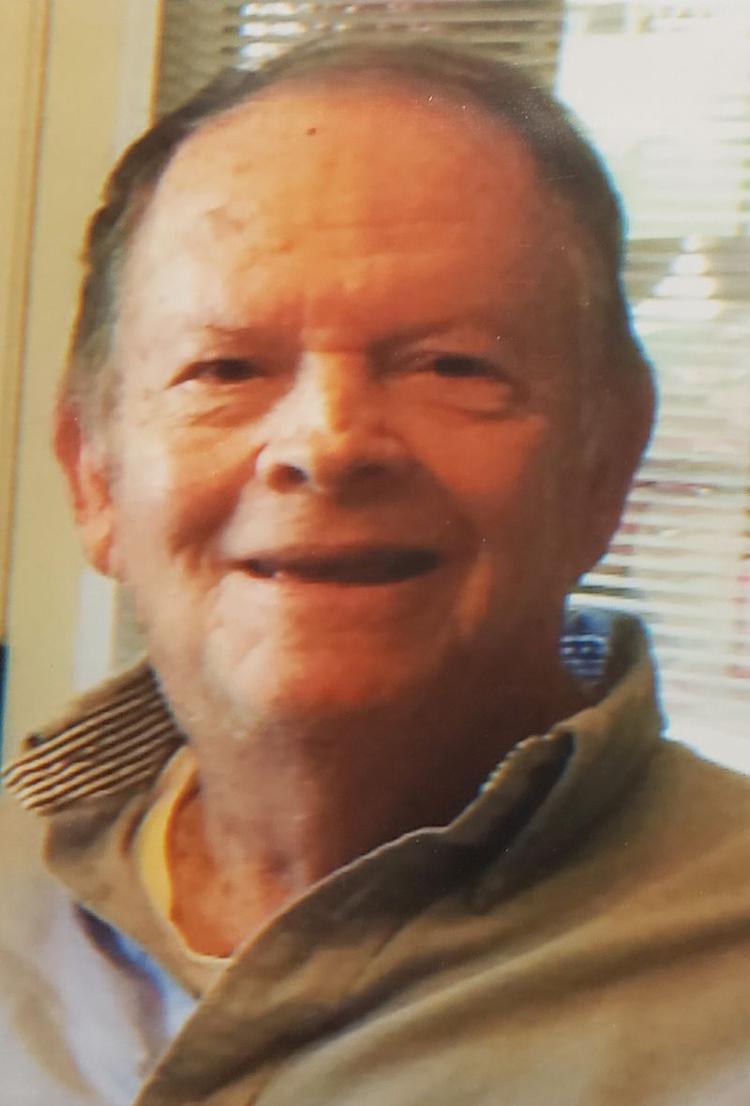 James S. "Jim" Graves, 83, of the Hebron Community, passed from this life to his heavenly home on Nov. 28, 2019 after a long illness. He had spent the last months of his life at the Veterans Home in Collins.
Jim was born on Oct. 16, 1936 to Hannon B. Graves Jr. and Vernelle Morgan Graves. His early life was spent between the Hebron Community in Jones County and Grayson County, Va., where he met and married Francis Ann Poe on Dec. 14, 1957. After a 20-year career in the United States Navy, Jim moved his family to Hebron. He continued his career as plant superintendent at Medalist Forms and Southern Metals in Laurel until retiring to care for Francis in 1998. In 2001, Jim married Gail Yoder, who patiently and faithfully cared for him following a disabling stroke in 2005 until his passing.
He was preceded in death by his parents; stepmother Wanda Hampton Graves; wife Francis Ann Poe Graves; sister Louise Welborn (S.M.); and brother Don Graves.
He is survived by wife Gail Yoder Graves; sons Jeff (Karen) and Mike (Vicky); stepsons Dow (Melinda) and Christopher (Rachel) Yoder; brother H. B. Graves III; and sisters Sara Vance and Margaret Pfeiffer. He is also survived by grandchildren Rene (Brent) Shelby, Kent (Brittanie) Graves, and Wyatt, Adalynn and Eli Yoder; great-grandchildren Cannon and Brooklyn Shelby and Bennett Graves, as well as several nieces and nephews.
Jim had a wonderful sense of humor and a fondness for practical jokes. He also had an avid interest in wildlife and over the years possessed a variety of "pets," including raccoons, skunks, snakes, tortoises, a groundhog, an armadillo and, most notably, a large collection of flying squirrels that he raised in captivity.
Although Jim loved hunting, fishing, trapping and travel, he was defined by his strong faith in the Lord, who he served as a deacon and bible teacher for many years. He was a loyal friend and compassionate to those in need. As the staff at the Collins Veterans Home can attest, his attitude was one of thankfulness and he was always ready to offer a prayer.
A service celebrating his life will be at 11 a.m. on Monday, Dec. 2, at Hebron Baptist Church. Pallbearers will be J.T. Pickering, Neil Pickering, Joe Holifield, Jason Pickering, Jimmy Donald and Mark Reddoch. Honorary pallbearers will be Ben Graves, Jack Graves, Willard Rose, Charles Pickering, Joe Dees, Tommy Segrest, Billy Guy, Lesley Johnson and the deacons of Hebron Baptist Church.
In lieu of flowers, donations may be made to Hebron Baptist Church.