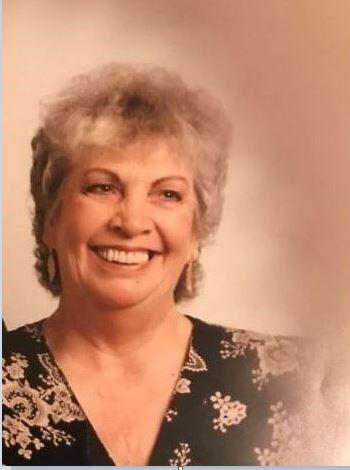 Jean Mae Ainsworth East of the Moss Community passed away peacefully in her sleep Monday, Nov. 16, 2020, in her home in Moss. She was 82 years old and is survived by her husband Wesley, as well as three children, Lloyd Wesley East (Samantha), Jerry Wilson East (Jane) and Scarlett Renee East.
She and Wesley have six grandchildren, Jordan, Caleb, Micah, Benjamin and Hannah East and Jessica Martin. They were blessed with six great-grandchildren, Cooper, Ede, Liza, Andy, Zeke and Lee Collins East; and a host of nieces and nephews.
She was born on the 26th of September 1938 in Magee to parents Wilson Kermit and Marie Rankin Ainsworth.
The youngest of four children, she was preceded in death by her brothers Spurgeon and Charles Ainsworth. Her sister Peggy still lives in Magee.
A wonderful homemaker and mother; she also worked for a time at JC Penney in Laurel. She served as Sunday school secretary at First Baptist Church in Soso for 20-plus years.
She will certainly be missed but we know we will be reunited with her in heaven.
Visitation and services will be at Memory Chapel Funeral Home in Laurel. Visitation will be Wednesday, Nov. 18, from 5-8 p.m. and the service will follow on Thursday at 2 p.m. Interment will be at Moss Memory Gardens with Jerry East and Ben East officiating.
To sign the online guestbook, visit www.memorychapellaurel.com.