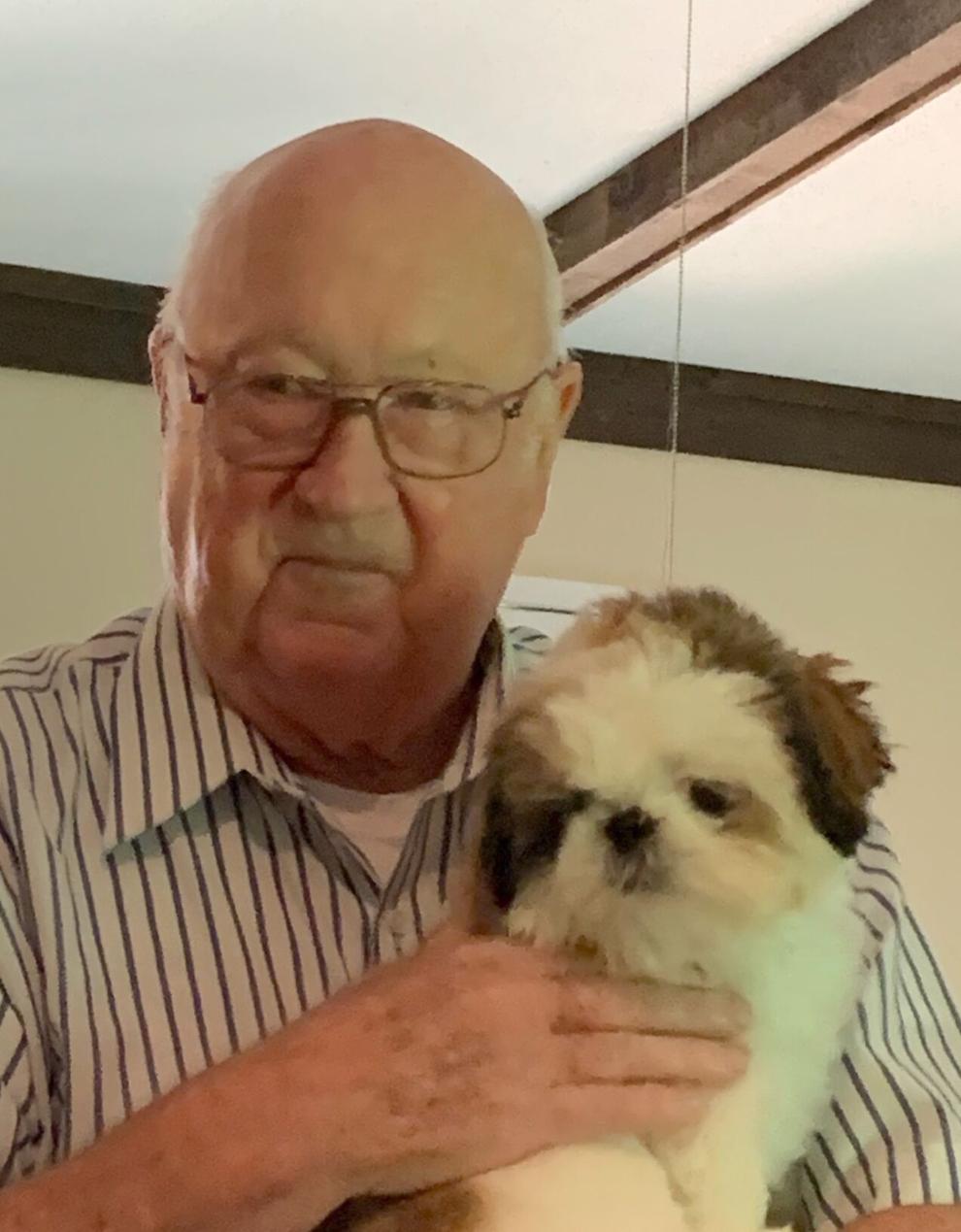 Joe Currie Stringer, 85, of Laurel died Monday, Jan. 11, 2021 in Laurel. He was born Wednesday, May 22, 1935, in Taylorsville.
Visitation will be Wednesday, Jan. 13, from 5-8 p.m. at Colonial Chapel Funeral Home of Laurel. A funeral service will be Thursday at 11 a.m. at the funeral home and burial will follow in Sunset Gardens Cemetery. Rev. Gerald Sawyer and Rev. James Hodge will officiate. Colonial Chapel Funeral Home of Laurel is in charge of arrangements.
Joe served in the U.S. Navy during the Korean War from 1952 to 1956 aboard the USS Philippine Sea CVA47 Aircraft Carrier. He achieved Boatswain Mate 3rd Class. He earned two Bronze Stars and was recipient of the Presidential Unit Citation. He was the original owner of Stringer Seafood Market and founder of Bosun Joe's Catfish and Seafood Restaurant, which was a family-owed entity with his late wife Shirley and their six daughters. Joe served as president of the Mississippi Restaurant Association in 1983 and awarded Restauranter of the Year State of Mississippi 1984. While he was involved with the restaurant association, he initiated the "No Shirt, No Shoes, No Service" standard. He traveled across the U.S. presenting seminars on hotel and restaurant management. He also was founder of Catfish One with his wife Deborah.
He was an active member of United Pentecostal Church of Antioch and he has served in many positions in the Pentecostal Church over the past 45 years. He always put God, Family and church first in his life. He loved people and always had a story to share with his many, many friends. He never met a stranger. He enjoyed Taylorsville and Ole Miss football, loved writing songs and the Grand Ole Opry. He wrote poetry that all his family enjoyed, and he enjoyed deer hunting.
He was preceded in death by his father Jett Taylor Stringer; mother Susie Stella Green; late spouse Shirley Ann Stringer; brother Ray Stringer; sister Clytee Ainsworth; sister-in-law Donna Lee Stringer; daughters Brenda Hagan and JoAnna Welborn; and son-in-law Gerald Hagan.
Survivors include his wife of 32 years Deborah P. Stringer; daughters Teresa Robertson (Mike), Debbie Flynt (Phil), Lisa Coker (Bo), Donna Williams (Phil) and Cindi Bedwell (Jason); grandchildren, Joe Michael Robertson (Jennifer), Chuck Robertson, Jonathan Robertson (Holly), Jared Hagan, Ryan Hagan (Leigha), Erin Bilbo (Sam), Chase Wildman (Kayla), Brooke Wildman, Dalton Welch, Joe Williams, Micah Williams, Dustin Sellers, Jade Pitts (Ethan), Emily Bedwell and Bryce Bedwell; 20 great-grandchildren; and a host of nieces and nephews.
Pallbearers will be Joe Michael Robertson, Chuck Robertson, Jonathan Robertson, Chase Wildman, Dalton Welch, Joe Williams, Micah Williams, Jared Hagan, Ryan Hagan, Dustin Sellers and Bryce Bedwell.
Honorary pallbearers will be Mike "Skeeter" Robertson, Phil Flynt, James "Bo" Coker, Phil Williams, Jason Bedwell and Will Sellers.
An online guestbook may be signed at www.colonialchapellaurel.com.