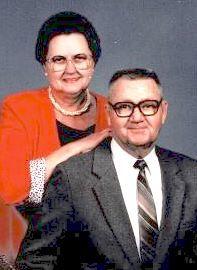 Laudice Daniel "L.D." Scrimpshire, 85, of Moselle passed away after a long, hard-fought battle with illness at Forrest General Hospital in Hattiesburg, surrounded by his family and friends on Saturday, Oct. 19, 2019.
 Laudice was pre-deceased by his loving wife of 50 years Edith "Merle"; his father Daniel Webster "D.W."; his mother Loberta (Hutchison) Scrimpshire; brothers James, Ray, Donald and Billy; and sister Helen Scrimpshire Craft.
He is survived by his daughter Shelia Scrimpshire Vogle; and three sons, Charles Scrimpshire, Steven "Steve" Scrimpshire and Michael "Scott" Scrimpshire; loving daughters-in-law Debbie, Sheila and T.J.; and many loving grandchildren and great-grandchildren. He is also survived by brothers Tommy Lee and David, sister Linda Scrimpshire Daniels and many loved nieces, nephews, grandnieces, grandnephews and cousins.
 Laudice was a proud member of the United States Army, achieving the rank of Chief Warrant Officer 2 (CW2) before his retirement in the early 1970s. He served his country during the Vietnam War and had many colleagues who he kept in touch with over the years. Devoted to his family, he began a second career as a Training Coordinator for the U.S. Seabees in Gulfport, from which he also eventually retired. Laudice was devoted to supporting veterans and organizations that assisted veterans. He actively lobbied government officials on matters affecting veterans. He was also very supportive of St. Jude's and other medical research organizations. 
 Of great importance to him was the loving relationship he had with his longtime neighbors Grady and Teri Hall, whom he thought of as family and who had helped in many many ways and for whom the family will always be grateful.
 Laudice loved working with his hands and loved improving the land on which lived. He could often be found in his workshop or on his tractor. He was loved by many and was active in his church (most notably the Kensington Woods Church of Christ and Ellisville Church of Christ) until illness made it difficult to attend.
 There will be a private family viewing at Memory Chapel in Laurel on Friday, Oct. 25, from 10 a.m. to noon, followed by open viewing from noon to 1:30 p.m. Graveside services will begin at 2 at Laurel Cemetery (Hickory Gardens) in Laurel.
Pallbearers will be Chris Vogle, Dusty Scrimpshire, Neil Scrimpshire, Eric Scrimpshire, Miles Musgrove and Grady Hall.
In lieu of flowers, please contribute to one of the charities he supported. Those include St. Jude's Children's Research Hospital, Paralyzed Veterans of America, Mississippi State Troopers Association, Magnolia Messenger, and the Arbor Day Foundation. 
To sign the online guestbook, visit www.memorychapellaurel.com.