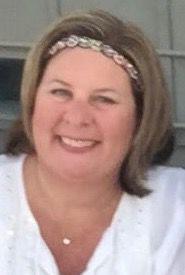 Melanie Shawn Casey Red of Picayune, formerly of Laurel, born March 20, 1965, in Heidelberg, Germany, died March 5, 2019
Mrs. Red was preceded in death by her father William H. "Jack" Casey of Laurel; and brother Michael Allen Casey of Birmingham, Ala.
She is survived by her husband Chris Red of Picayune; two sons, Graham Robinson and Chase Robinson; one granddaughter, Kyalynn Robinson; mother Doris Casey of Laurel; sisters Rosemarie (Steve) Magner of Griffin, Ga., Becky (Steve) Sherwin of Laurel and Jackie (Jean-Paul) O'Neal of Pearl River, La.; nieces Heather Sherwin and Grace O'Neal; nephews Seth Sherwin, Michael Casey, Casey Magner, Brett Magner and Ty Magner; two great-nieces; and four great-nephews. 
A private family service was Sunday with a celebration of life to be held in Picayune at a later date.