Parkey Lane "Road Ranger" Adams, 65, of Laurel passed away on Jan. 10, 2019 at his residence.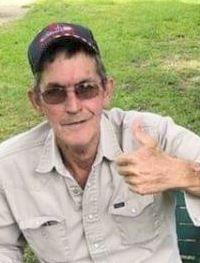 Graveside services will be held at 2 p.m. on Saturday, Jan. 12, at Florence Cemetery. Freddie Tanksley will officiate.
Pallbearers will be Thomas "Dober" Keyes, Michael Pitts, Johnny Wade, Ricky Cook, Terry Beasley, and Damon Colson. Alternate pallbearers will be Jerry Doggette and Ronnie Williams.
Mr. Adams was born in Winston County on May 25, 1953. He was employed as a truck driver for Doggett LLC for 35 years.
He was preceded in death by his father Charles L. "Buddy" Adams; mother Susie Adams; brother Dean Adams; and stepbrothers Robert Rose and Marvin Rose.
He is survived by his special companion and caregiver Diane Rose of Laurel; brothers and sisters Harold (Mary) Adams of Louisville, Butch Adams of Laurel, Becky Jordan of Culver, Ore., Fay (Marty) Coatney of Lebanon, Ore., Carol (Freddy) Tanksley of Kosciusko, Ricky (Donna) Adams of Ackerman, Randy Adams of Natalbany, La., and Billy Jo (Sarah) Adams of Ackerman; and numerous nieces and nephews. He is also survived by stepchildren Melissa and Miguel Martinez, Kellie Berry, Sarah and Jeffery Ainsworth, and Jessica and David Wells; 13 stepgrandchildren; stepsisters Jimmie Lou Alawine of Laurel, Marsha Evans, Marie Rose (Ronnie Williams) of Hattiesburg; numerous stepnieces and nephews; and a very special friend of 35 years, his employer Jerry Doggette and his wife, Leah Doggette.
To sign the online guestbook, visit