The Rev. Arnold Arlington Bush Jr., 82, of Fairhope, Ala., died Friday, Jan. 10, 2020.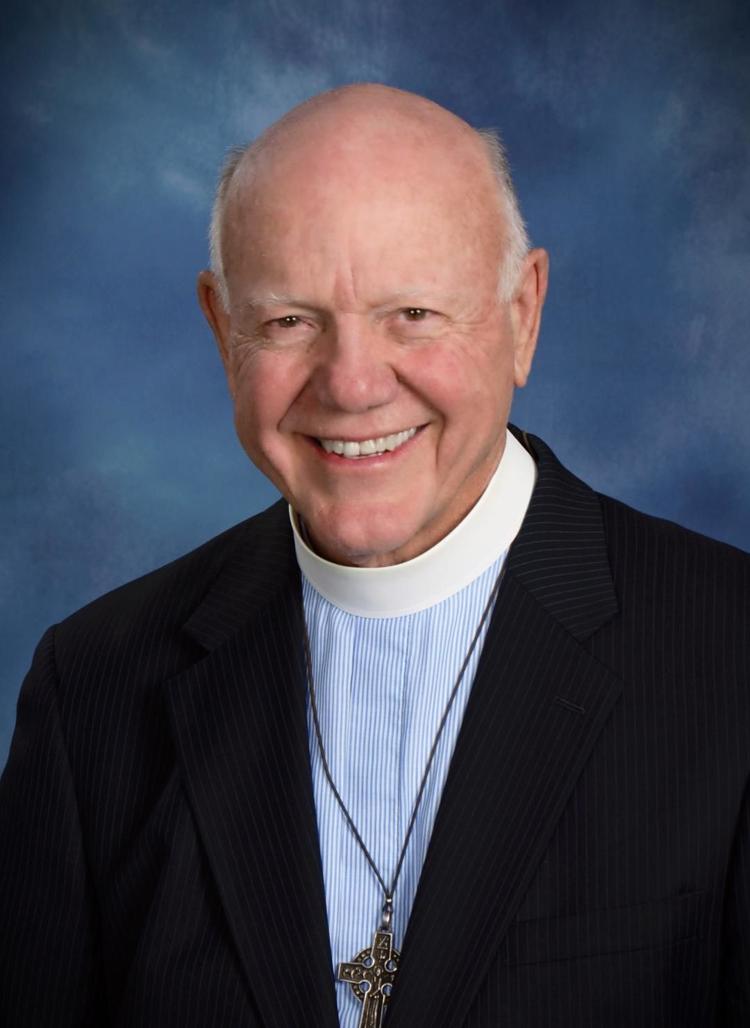 Arnold loved Jesus, ice cream and his family. He enjoyed sports and served the Episcopal Church faithfully as a priest for more than 50 years. He encouraged everyone to laugh and grow in love for each other and Christ.
Arnold was born Feb. 25, 1937, in Laurel to Arnold A. Bush Sr. and Lillian White Bush. He was a graduate of Millsaps College in 1959, and the School of Theology at the University of the South (Sewanee) in 1962. He was ordained a priest in the Episcopal Church in 1963 and served parishes all over the Southeast for more than 50 years. Arnold's spirituality was nurtured by Faith Alive and Cursillio, and he was committed to sharing the love of God he knew through his devoted work as a Province Coordinator for Evangelism and Renewal in the Southeastern Episcopal Church.
Arnold was preceded in death by Margaret Zoe Harvey Bush, his college sweetheart and wife of 54 years, and his older brother Harry Harmon Bush.
He is survived by his wife Nancy Guthrie Bush of Fairhope, with whom he traveled widely and who cared for him in his battle with cancer. He is also survived by his and Zoe's five children and 10 grandchildren, Stephen Bush (Katherine) and John and Henry of Memphis, Andrew Bush (Shannon) and Abigail, Cheyne and Sloane of Edwards, David Bush (Helen) and Avery, Michaela and Zachary of Spanish Fort, Ala., Margaret Bush Cassimus (John) and Catherine and Alex of Birmingham, Ala. and Elizabeth Bush of Clinton; his brother James Wray Bush (Shirley) of Laurel; stepson Charles Harris of New Orleans; his beloved nieces and nephews Linda Burdine (Scott) of Houston, Texas, Patricia Johnston (Steve) of Dallas, Harry Bush Jr. (Carolyn) of Boerne, Texas, Michael Bush (Cynthia) of Laurel, Leann Pearson (Kyle) of Allen, Texas, and Clay Davidson (Steve) of Ridgeland.
Memorial services will be at St. James' Episcopal Church, 860 N. Section St. in Fairhope on Saturday, Jan. 18, at 11 a.m., with internment of ashes in the Memorial Garden, and at St. Peter's-by-the-Lake Episcopal Church in Brandon on Sunday at 2 p.m., also with internment of ashes. A reception will follow each service.
Memorials may be sent to St. James', 860 N. Section St., Fairhope, AL 36532; St. Peter's-by-the-Lake, 1954 Spillway Road, Brandon, MS 39047; St. Jude's Episcopal Church, 200 N. Partin Drive, Niceville, FL 32578; or St. John's Episcopal Church, 541 N. 5th Ave., Laurel, MS, 39440, where a celebration will be at a later time. Memorials may also be sent to Camp Happy Sands, 13300 Johnson Beach Road, Pensacola, FL 32507.
The entire family gives thanks for all those who cared for Arnold and for the outpouring of love, prayers and support.
Expressions of condolence for the family may be made at www.hughesfh.com.