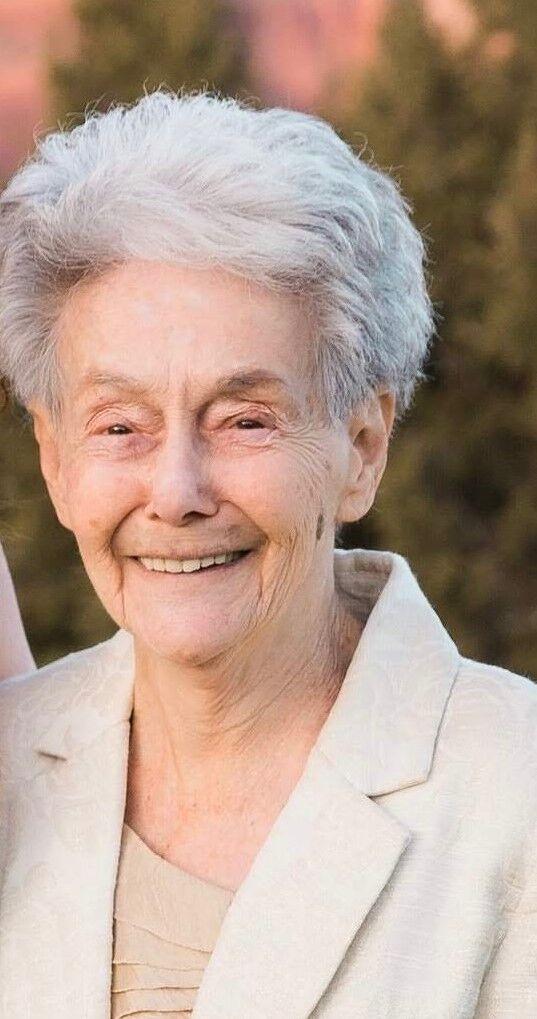 Ruth Edwina Thompson Fulkerson, 94, of Laurel passed away Tuesday, Oct. 12, 2021 at Jasper General Hospital in Bay Springs. She was born Wednesday, Nov. 3, 1926, in Jackson.
Visitation will be Friday, Oct. 15, from 10 a.m. to noon at Colonial Chapel Funeral Home in Laurel. Funeral services will be at noon at Colonial Chapel Funeral Home of Laurel and burial will follow in Magee Cemetery. Pastor Colin and Heather Cress will officiate. Colonial Chapel Funeral Home of Laurel is in charge of arrangements.
Ruth was a loyal and faithful member of Franklin United Methodist Church in Laurel. She was the head of the Sunday School Department. She participated in all the activities of the church. She was loved and will be missed by all.
She was preceded in death by her husband Jack Fields Fulkerson; parents James Edward and Sue Thompson; sister Sue Toups; and daughter-in-law Ellin Fulkerson.
Survivors include her son Richard Fulkerson; daughter Ruth Ann Morrow (Michael); son James Edward Fulkerson (Cindy); grandchildren April Ekes (Mickey), Richard Fulkerson (Margaret), Erin Ellsworth (Ryan), Heather Cress (Colin), Al Styron and Holly Owens (Jackson); seven great-grandchildren; two great-great-grandchildren; and brother James Edward Thompson Jr. (Betty).
Pallbearers will be Richard Fulkerson, Hayden Fulkerson, Mickey Ekes, Al Styron, Cameron Ekes and Benjamin Ekes.
An online guestbook may be signed at www.colonialchapellaurel.com.