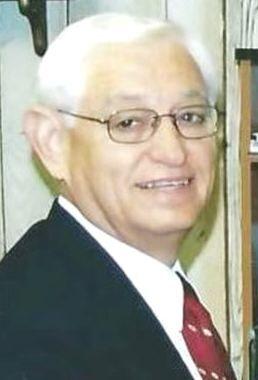 Shelton Lee Loper, 81, of Laurel died unexpectedly at his home on Saturday, Jan. 2, 2021.
He was born on April 9, 1939, in Laurel. Shelton was a true distinguished Southern gentleman who possessed many talents and interests throughout his lifetime. Words that best describe Shelton are kind, caring, considerate, compassionate, cheerful, charming, calming and creative. Whatever Shelton put his hand to, one could be assured that it would be done with perfection. Shelton loved nature and spent much time landscaping his lawn to picture perfect quality. He was not perfect, because God told us there was only One. However, he was the most perfect example of how to live and give to others. Psalm 92:14 "They will still bear fruit in old age, they will stay fresh and green."
Shelton was a loving and devoted husband, who shared a special bond with his wife Becky. They were married for 59 years and were the parents of two daughters, Lisa and Stephanie. Shelton provided a Christian example to his children and grandchildren. He was the most Godly man and was a rock to his daughters and wife. Together, Becky and Shelton directed and decorated many weddings throughout the area. They enjoyed cooking and entertaining, as well as hosting social activities for the older members of the church, which always involved a lot of laughter. They looked forward each year to the annual Stone Family Reunion, where they got to watch their families grow up while sharing family stories and good food. They also enjoyed many opportunities for traveling with friends throughout the United States, as well as Canada and Europe.
Shelton graduated from Ellisville High School and The University of Southern Mississippi, where he majored in accounting. He was an office manager for Bush Construction and Catron Oil for many years. Shelton was a devoted member of Eastview Baptist Church, where he served as deacon, Sunday cchool teacher, bookkeeper, choir member, VBS superintendent and any other job that needed to be done. He later became a member of Glade Baptist Church, where he continued to use his skills as needed.
Shelton was preceded in death by his parents Ernest L. "Shuck" Loper and Evelyn Ruth Holifield Loper; brother Bennett Ray Loper; and brother-in-law Autry Beard.
He is survived by his wife of 59 years Becky Stone Loper; his two daughters, Lisa Loper Harrison (John) and Stephanie Loper Roberts (Jeff); five brothers and sisters, Evelyn Loper Beard (Autry), Sam Ernest Loper (Gail), Linda Loper Skinner (Jack), Carolyn Loper Jordan and Jason Wayne Loper (Mary); six grandchildren, Jon Brannon Harrison (Nancy), Nathan Barnes Harrison (Lindsay), Andrew William Harrison (Ava Marie), Erin Harrison Britt (Corey), Wesley Gaines Roberts (Breanna) and Rebekah Marie Roberts (Jake); eight great-grandchildren; and a host of nieces and nephews.
The success and accomplishments of his daughters, sons-in-law and grandchildren brought Shelton much pride. His eight great-grandchildren especially brought him great joy in the last years of his life, as did his fur babies Fritz and Gutenburg.
Shelton possessed a servant's heart and definitely made the world a better place. He was always willing to help anyone who had a need and will be missed greatly by the many, many people who knew and loved him. Revelation 21:4 "He will wipe away every tear from their eyes, and death shall be no more, neither shall there be mourning, nor crying, nor pain anymore, for the former things have passed away."
Visitation and the funeral were Thursday, Jan. 7 at Glade Baptist Church. A graveside service immediately followed at Memorial Gardens. Rev. Ken Harrison of Glade Baptist Church officiated. Pallbearers were his six grandsons, Brannon, Nathan, Andrew, Corey, Wesley and Jake.
In lieu of flowers and in honor of Shelton's giving nature, the family asks that memorials be made to Glade Baptist Church or the American Cancer Society.
Online condolences may be made to the family at www.memorychapellaurel.com.