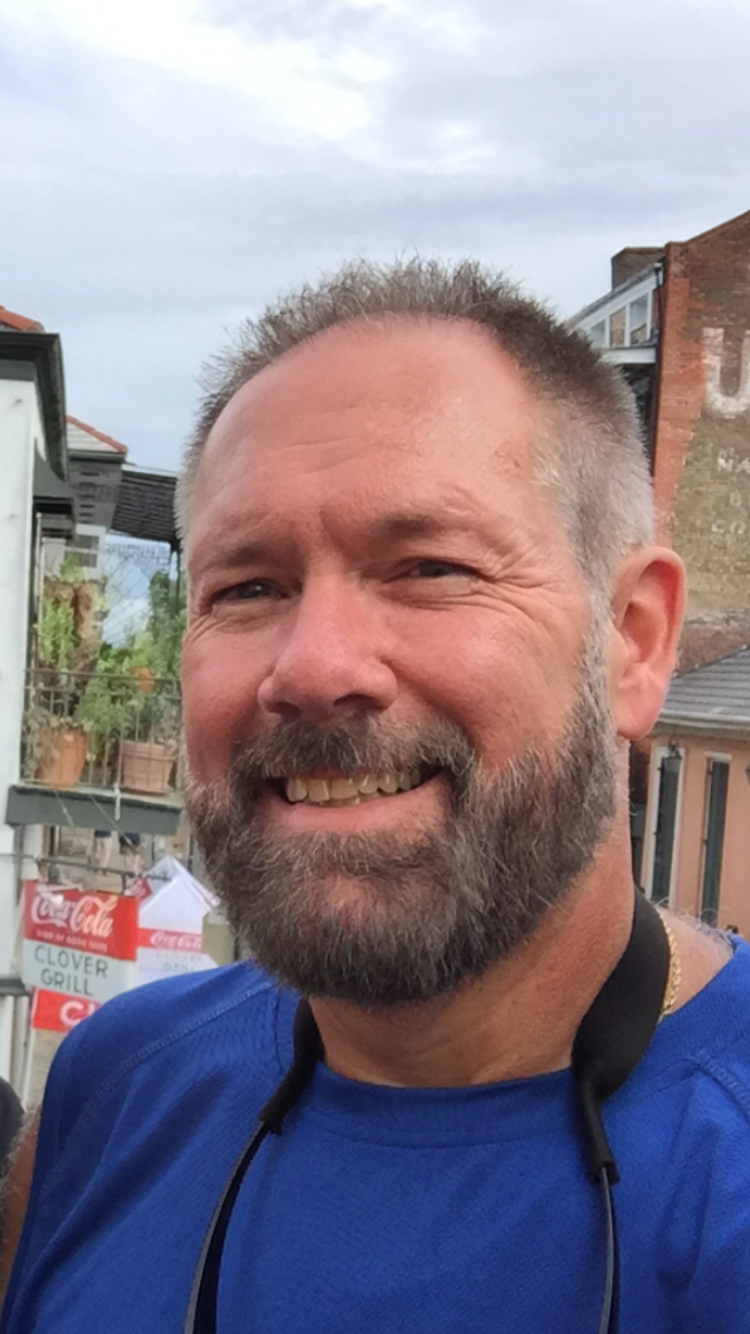 Troy Domas Spradley, 56, of Petal was unexpectedly called home to be with the Lord on Thursday, Aug. 6, 2020. Troy was born on June 4, 1964 in Laurel and was a resident of Petal.
Troy worked at Howard Industries for more than 30 years as a winding tech-specialist. Troy was a traveler whose favorite locations to visit were Talladega, Branson and Mexico. A man of many hobbies, he enjoyed raising his chickens and working in his garden. He enjoyed sharing his bounty with those he loved. He liked to fish, cook and spend time with his friends and his beloved dogs Zoey and Bella.
Troy was preceded in death by his grandparents Buck Anderson (Wilma Frank) and Jim Spradley (Daisy); his mother Nancy Spradley; his brother-in-law John Moore; and his brother Paul Denham.
He is survived by his husband Mike Stafford; his daughter Lauren Spradley; his father Vondell Spradley (Audrey); his sisters Dale Windham (John) and Judy Moore; two grandchildren Sophie and Liam; as well as a host of nieces, nephews, cousins, aunts, uncles and friends.
Pallbearers were Gary Adams, Michael Bennett, Lee Walker, Pam Brownlee, John Windham and Doug Johnson. Honorary pallbearers included his nephews Jason Moore, Tyler Moore, Tate Moore and Michael Taylor.
Memory Chapel of Laurel facilitated the arrangements with family. Services were Sunday at County Line Cemetery in Moss. An intimate gathering of family and friends were in attendance.
God's Garden
God looked around his garden And He found an empty place.
He then looked down upon His Earth And saw your tired face.
He put His arms around you, And lifted you to rest.
God's garden must be beautiful, He always takes the best.
He knew you were suffering, He knew you were in pain,
He knew that you would never Get well on Earth again.
He saw that the road was getting rough And the hills were hard to climb,
He closed your weary eyelids And whispered, "Peace be Thine."
It broke our hearts to lose you But you didn't go alone.
Part of us went with you, The day God called you home.
By: Anonymous