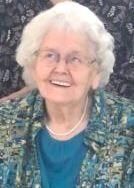 Wilma Frances Newton Byrd, born April 3, 1928, passed away on Feb. 20, 2021. She was 92 years old.
She was preceded in death by her husband of 66 years Walter Gordon Byrd Sr.; her parents Dock B. and Carrie M. Newton and stepmother Beatrice Newton; sisters Nettie Shehan, Omar Edmonds, Thelma Gregg, Hazel Long and stepsisters Doris West and Catherine Moore; brothers Grady Newton, Homer Newton, Harold Newton, James Carol Ray Newton and half-brother Bobby Newton.
Wilma is survived by her children Frances Cheek (James), Judy Byrd (partner Scott Jennings), Patty Byrd and Walt Byrd (Wanda); grandchildren Dave Cheek (Helen), Eric Cheek (Jackie), John Davis (Emily), Matthew Byrd (Jenny), Bridgett Taylor (Alex) and Kaitlyn Byrd; great grandchildren, Nicholas Miller, Tyler Davis (partner David Arbor), Emmaline and Cate Cheek, Henry and Chloe Cheek, Libby and Emmajean Davis and Kayley and Ella Grace Byrd; great-great-grandchild Ashton Miller; half-sisters Betty Horton and Pat Watson; along with numerous nieces and nephews.
Visitation will be at First Baptist Church of Calhoun at 10 a.m. with a service to follow at 11 on Thursday, Feb. 25. Interment will be in Calhoun Church Cemetery. Pastor Leon Carmichael will officiate.
Pallbearers are as follows: Dave Cheek, Eric Cheek, John Davis, Matthew Byrd, great-grandson Tyler Davis and Keith Morris.
To sign the online guestbook, visit www.memorychapellaurel.com.