Woodrow G. Brownlee, 75, of Sandersville died Saturday, Aug. 1, 2020 at South Central Regional Medical Center in Laurel. He was born Saturday, May 19, 1945, in Mobile, Ala.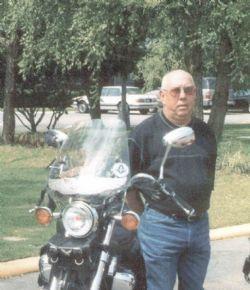 A memorial Service will be at a later date. Colonial Chapel Funeral Home of Laurel is in charge of arrangements.
Mr. Brownlee loved riding his motorcycle and talking. He never met a stranger. He retired from Masonite in 2008.
He was preceded in death by his father Woodrow Wilson Brownlee; mother Geneva Brownlee; sister Glynda Carlisle; and brother Billy Brownlee.
Survivors include his wife of 43 years Pat Brownlee; son Stacey Brownlee (Tracie); daughters Kim Bradley and Melissa Godwin (Tim); grandchildren Kaleigh Stringer, Amber Brownlee, Madison Smith (Slade), Anna Brownlee, Zachary Bryant and Zeb Baughman; great-grandchildren Jase Hailes, Gabby Byrd, Brayden Brownlee, Reese Bryant, Reid Smith and Brooklyn Brownlee; uncle Charles Patrick (Violet); sisters-in-law Mable King, Chris Jones and Fay Ballard (Bobby); and a host of nieces and nephews.
An online guestbook may be signed at www.colonialchapellaurel.com.