Over the past few weeks I have seen numerous articles and television shows counting down the top 10 "whatever" of the past year or even the past decade. Those shows are always a fun way to reminisce about things that have happened in the past and think about how much things have changed.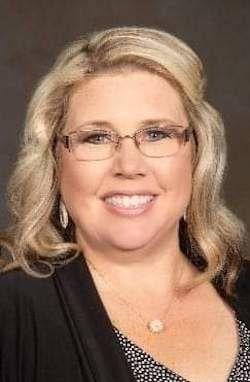 However, looking backward may not always be so enjoyable for some people. For some, 2019 might have been the worst year of their lives as there may have been situations that were hurtful, painful, or tragic. People can constantly beat themselves up over what has been done or felt in the past, so much so that the future looks bleak and unfulfilling. How much time do you spend looking back and wishing that your life was different?
As we enter our new decade of the wonderful '20s, promises of New Year's resolutions surround us. Plans to commit to fitness and healthy eating are the most popular in our culture. Gyms will be packed full for the first few months and healthy fruits and vegetables will be sold out at Walmart. Those promises have typically been short lived for most people and we all simply slip back into our comfortable routines around mid-February or March.  
We become too busy or un-motivated to keep the momentum going, thus going back to what we know, and that is usually what is easy and comfortable. What happens is that we set goals that are unrealistic or too difficult to attain. When we don't measure up to what we think we should be doing we become disgusted with ourselves — and to avoid that feeling, we stop working on the goal. And thus, the cycle continues.  
How do we set goals that we can stick with?
There are many self-help resources on this subject, but I like the SMART goal method.   Using the SMART method helps provide clarity, focus and motivation that you need to reach your goals.  The first step in formulating a goal is to be Specific. Define your goal as much as possible in clear language. Who is involved? What do I want to accomplish? Where will it be done? And perhaps most importantly, why are you doing it?
We also want our goals to be Measureable.  Can you track the progress and measure the outcome? Simply saying, "I want to lose weight" does not give you anything specific to measure.  How will you know when you have achieved your goal? After 1 pound or 20 pounds?
You want to make sure your goal is Attainable. Is it reasonable enough to be accomplished? How so? Make sure that your goal is not out of reach. If you skip this step, you may be setting yourself up for failure. If your goal is to save $20,000 by the end of the year, but you only make minimum wage and you work part-time, then you are going to be sorely disappointed when you try to make this happen.  Start by saving $20, and then $200. That goal is more realistic.  
Is your goal Relevant to the needs in your life? You want to be working on something that will benefit your life long-term. Is it worthwhile to you to be dedicating your time and effort to? Does it align with your core values and purpose? This step helps you to answer the "why" of accomplishing this goal.  
The last question you want to ask yourself, is it Timely? What is the time limit on your objective? Give yourself a target date to have completed your goal. By doing this, you will establish a sense of urgency and time management. Deadlines are good in some ways, as they help keep us on track.
Once you have developed your SMART goals, you may want to go one step further to help make yourself accountable. Write your goals down and place them in a conspicuous place so that you can be reminded daily of what you are working toward. Better yet, use your creativity to inspire a vision board. A vision board is a collection of words and images (usually taken from magazines) that are imaginatively placed on a board of some sort, creating an artistic collage. Vision boards can have themes, such as healthy lifestyle, career goals, travel desires, bucket list or a combination of all goals that you hope to attain for the next year. Once your board is complete, place it in a location that you can see it regularly. Human beings are visual learners, and if you are able to visualize your goals, your motivation will be heightened each time you see your board.  
Whatever it is that you plan to focus on this year, be patient with yourself. Change can sometimes be difficult, but it is always worth it. 
If you take the time to be SMART about your future vision, there is no doubt that you can be successful in the coming year. Good luck to you all and Happy New Year!
Dr. Rhonda Smith is a Licensed Clinical Social Worker at South Central Regional Medical Center. Email her at