Corruption flows from the top down. Last week, National Intelligence Director Richard Grenell released transcripts to the public from the House Intelligence Committee investigation into charges that candidate and President Trump colluded with Russia before and after the 2016 election. Not only do the transcripts show no collusion by Trump or anyone in his campaign or in his administration, but interviews with high-ranking members of the Obama administration indicate President Obama himself was involved with undermining President Trump's campaign and administration.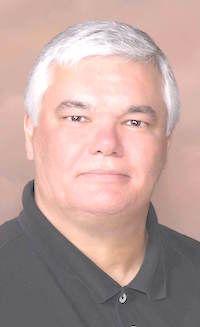 How serious are these new revelations? Well, let's just say the documents are spreading a little sunshine in some very dark places. Coincidentally, Obama talked with about 3,000 former aides in a phone call last week after the release, not to talk about the damage those documents might do, but about the DOJ dropping their prosecution of Michael Flynn. 
Flynn had served under President Obama as his director of the Defense Intelligence Agency until he was forced to retire in April 2014, after Flynn opposed Obama's deal with Iran. That explains a lot about Obama's DOJ and Intelligence leaders' pursuing prosecution of Flynn in 2016. 
According to a report in the Washington Post, Obama told his former aides, "There is no precedent that anybody can find for someone who has been charged with perjury just getting off scot-free." Citing Obama's spokeswoman, the article quoted Obama saying, "That's the kind of stuff where you begin to get worried that basic — not just institutional norms — but our basic understanding of rule of law is at risk. And when you start moving in those directions, it can accelerate pretty quickly as we've seen in other places." Obama should know corruption flows from the top down. 
Apparently Flynn has been a bee in Obama's bonnet for a long time. Early in January 2017, before Obama left office, the FBI had decided to end its investigation into Flynn's phone call with Russian ambassador Sergey Kislyak. Trump had selected Flynn as incoming director of the NSA, and that bothered Obama. What does one do when he's president and he has a pen and a phone? He calls a meeting. 
On Jan. 5, 2017, Obama called James Comey, John Brennan, James Clapper, Sally Yates, Susan Rice and Joe Biden to meet in the Oval Office purportedly to discuss Russian interference in the election. After that meeting, Obama asked Yates and Comey to stay along with Biden and Rice. According to Yates' newly released statement, Obama said he had "learned of the information about Flynn, and his conversation with Kislyak about sanctions." Yates also recalled Obama was "seeking information on whether the White House should be treating Flynn any differently, given the information." After this meeting the FBI decided to keep the Flynn investigation open.
One week after the meeting classified information was leaked from the Obama administration about Flynn's phone conversation with Kislyak. A few days later FBI agents entrapped Flynn and later on threatened to prosecute Flynn's son if he didn't admit he had "lied." 
Now that we are well into the fourth year of President Trump's term, we're beginning to see corruption at the highest levels of the Obama administration. Were the past four years of allegations against Trump generated to cover up the eight previous years of the most corrupt administration in American history? Corruption flows from the top down.
Daniel L. Gardner is a syndicated columnist who lives in Starkville. Contact him at PJandMe2@gmail.com.