I already knew that the people of Jones County are awesome, but you all have proved it once again. We started running ads for our Salvation Army Food Drive just one week ago, and by Wednesday, we had already filled up our front window, allowing me to take our first load of canned goods and other assorted dry goods to the Salvation Army on Thursday. We had dozens of people bring us food — some by the case and others just a can or two — but every single bit of that food will be put to good use.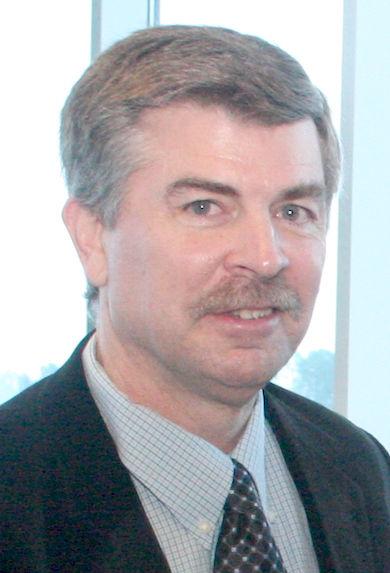 It was absolutely an amazing outpouring of support, and it is definitive proof of two things that are very near and dear to my heart. 1.) Every time we ask the community for help, whether it be for the Animal Rescue League, Breast Cancer Awareness, Rotary's Soap Box Derby, SCRMC Art of Healing, The Salvation Army or any of dozens of other great causes, y'all respond and y'all respond quickly and generously.  2.) Advertising in the Leader-Call works. The outpouring of support for the Salvation Army couldn't be a better example that people see and read our ads.
Thursday happened to be the day the Salvation Army was having a board meeting, and I've never experienced such gratitude. It got to a point where I had to tell them, "You have to stop being nice to me, I'm not used to it." The gratitude and praise that was heaped upon me belongs to everyone of you who have donated so far, and I can tell you it is genuine and heartfelt and comes from Majors Raymond and Crystal Pruitt, who operate the Laurel Salvation Army, and from everyone who works there, including Gladis Jones and Van Williams, and from an advisory board that is made up of 14 or 15 caring citizens who want to make sure that no one in our area goes hungry.
I really hope we will be able to fill our window up every week for the next month, so please don't stop giving. If you don't want to donate food through us, you can take canned goods or your old clothes directly to the Salvation Army, located at 205 N 13th Ave. in Laurel. If you have large furniture or appliances that you want to donate, you can call them at 601-428-4232, and they will arrange to come pick it up. And finally, and probably most importantly, if you simply want to make a monetary donation, you can find a link to do so on the Salvation Army of Laurel Facebook page or go to give.salvationarmyalm.org/give/245338/#!/do. It is for a great cause and a great organization that has been helping the hungry and homeless in Jones, Jasper, Clarke, Wayne, Smith and Simpson counties for 80 years. That's right … 80 years.
There is no good way to segue from talking about an 80-year-old charitable organization to politics, so I'm just going to jump right in to my next topic. It's a topic that seems to have struck a nerve and is dividing the county, and I want to give you my take on it. Bethlehem Baptist Church decided to host a political "forum" on Thursday night for the two sheriff candidates, Joe Berlin and Macon Davis. After learning that the forum was to take place in the sanctuary of the church, Berlin decided that he wasn't going to participate in the event. The event took place without him, but Pastor Cary Kimbrell used the opportunity to chastise Joe for backing out.  
Now, here is my take, and you can take it or leave it. First and foremost, neither Joe Berlin nor Macon Davis did anything wrong in regard to this event. It's unfortunate that Joe agreed to the event and then had to back out, but if it wasn't made clear to him that it was to take place in the sanctuary and Joe believes that politicking in the sanctuary of a church is wrong (and a lot of people agree with him), then he had every right to back out.  
But Macon did nothing wrong either. Bethlehem Baptist Church didn't break any laws. The church was well in its right to host a "political forum," where both candidates were invited to participate inside the church, even the sanctuary of the church. Just as one should respect Joe's decision to back out of the event if he was morally conflicted about it, one should also respect Macon's decision to honor a commitment he made to participate in the event. Neither candidate should be chastised or made to feel bad about his decision.
The only person who did anything wrong at all was Pastor Cary Kimbrell. There was no need to take to the pulpit and chastise Joe over such a personal and spiritual decision. It was completely unnecessary and, quite frankly, a not very Christ-like thing to do.  
Both Joe and Macon are good, decent men who are running for sheriff for all the right reasons. Stop trying to demean either man because neither deserves it. Seek them out, ask questions, figure out who you think would make a better sheriff, but don't besmirch the character of either one of them.  
And if you missed hearing Macon or Joe speak at one of the hundreds of events that they've spoken at, you can still go online at www.leader-call.com and listen to them answer questions that I posed to them in a three-part sheriff roundtable discussion. If you've already done that and still haven't made up your mind, you will get one last chance to hear both Macon and Joe on Oct. 30 between 9-10 a.m. during a SuperTalk/Leader-Call Election Preview Special hosted by SuperTalk General Manager Bob Ghetti and myself. The election special should be a blast, as Bob and I will discuss all the races from the governor to our local supervisors. There is a lot to talk about, so tune in to that.
The election special also happens to be the kickoff to a regular gig that I'll have on the radio station. Every first and third Tuesday of the month, I will be on there with something we are calling "Jim Talking." The title is a play on my "Jim Walking" segments, but "Jim Talking" will consist of host Todd Ellzey and me bantering about the news, happenings and recent events that are taking place in Jones County. Unlike Bob, I've never been on the air with Todd, so the poor guy probably has no idea what he signed up for.  
I'm hoping "Jim Talking" will be as fun and entertaining as "Jim Walking," but also informative, as well. I'm looking forward to both SuperTalk events, so please tune into 99.3 on your FM dial on Wednesday, Oct. 30 from 9-10 a.m. for the Election Preview Special and starting Tuesday, Nov. 5, listen for the premiere of "Jim Talking."
P.S.  Thank you Linda Johnson and Linda Bonner, who both dropped off food for the Salvation Army as I was typing this column! Jones County is AWESOME!
Jim Cegielski is publisher of the Leader-Call. He lives in Laurel.