STARKVILLE – Impeachment hearings against President Trump are reminiscent of a Shakespearian play. Is it a tragedy or a comedy? Yes. The Democrats starring in and directing the play portray President Trump as a tragic character with fatal flaws. The media and Washington Establishment, i.e. swamp, laughingly give the tragedy overzealous reviews. Grassroots Americans generally view the play as business-as-usual in the swamp.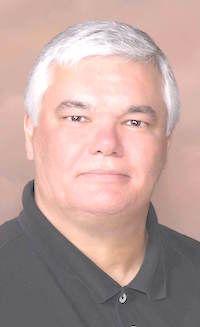 The last time we were in New York City, we went to see "The Play That Goes Wrong." It's not Shakespearian by any means. It's presumably a murder mystery, but the show is quite a hoot! A Thespian Troupe endeavors to overcome awkward on-stage miscues. At times, actors are incapacitated and stagehands replace them, struggling to read their lines from jumbled pages of script. Meanwhile, props fail to operate, and characters and stage hands try to maintain stern personas while engaging in hilarious slapstick. 
But, I digress. The Democrats' Shakespearian impeachment drama mimics "The Play That Goes Wrong." While actors are trying to maintain their sternest expressions and direst of warnings, many in the audience, i.e. voters, clearly see all that goes wrong and chuckle. Make no mistake: Democrats, media and The Swamp have been in the theater business for decades, all show and no substance. And, they do it on the taxpayer's nickel. 
This week, Adam Schiff, chairman of the House Permanent Select Committee on Intelligence, gives the script to another character and director, Jerry Nadler, chairman of the House Judiciary Committee, who will likely lead his committee to draft articles of impeachment against President Trump. If a majority of Democrats on the committee approve articles of impeachment, Nadler will send the articles to House Speaker Nancy Pelosi, who will decide whether or not to bring the articles to the House floor for a vote. 
Although the impeachment production sounds serious, even tragic at times, the plot thickens quite a bit after the articles leave the Judicial Committee. Democrats command a vast majority in the House and all but two Democrats voted to begin the impeachment inquiry in Schiff's Committee. No Republicans voted in favor of the impeachment inquiry. How many House Democrats would vote for impeachment in an election year?
Thus, if the articles come out of the committee and if Pelosi decides to bring them up for a vote and if the Democrats vote in like numbers as they did for the impeachment inquiry, then Pelosi would send the approved script, aka articles of impeachment, to Republican Sen. Mitch McConnell, Senate Majority Leader. By that time the whole country will need a Christmas and New Year's intermission before returning to the show for the third, fifth or 18th act in January. 
If the Senate chooses to commence an impeachment trial, and both McConnell and Trump have said they would like a trial, then Chief Justice John Roberts would convene and oversee the trial in the Senate. No doubt, McConnell and Trump will write their own scripts for this production. Conviction in the Senate is not likely since a guilty verdict requires 67 votes, and Republicans hold a solid majority. 
As we approach President Trump's fourth year in office, we see a stark contrast between Trump's  accomplishments and Congress' failures. Next year promises to be another theatrical year in Washington, D.C. Will it be a tragedy or a comedy? 
Daniel L. Gardner is a syndicated columnist who lives in Starkville. Contact him at PJandMe2@gmail.com..