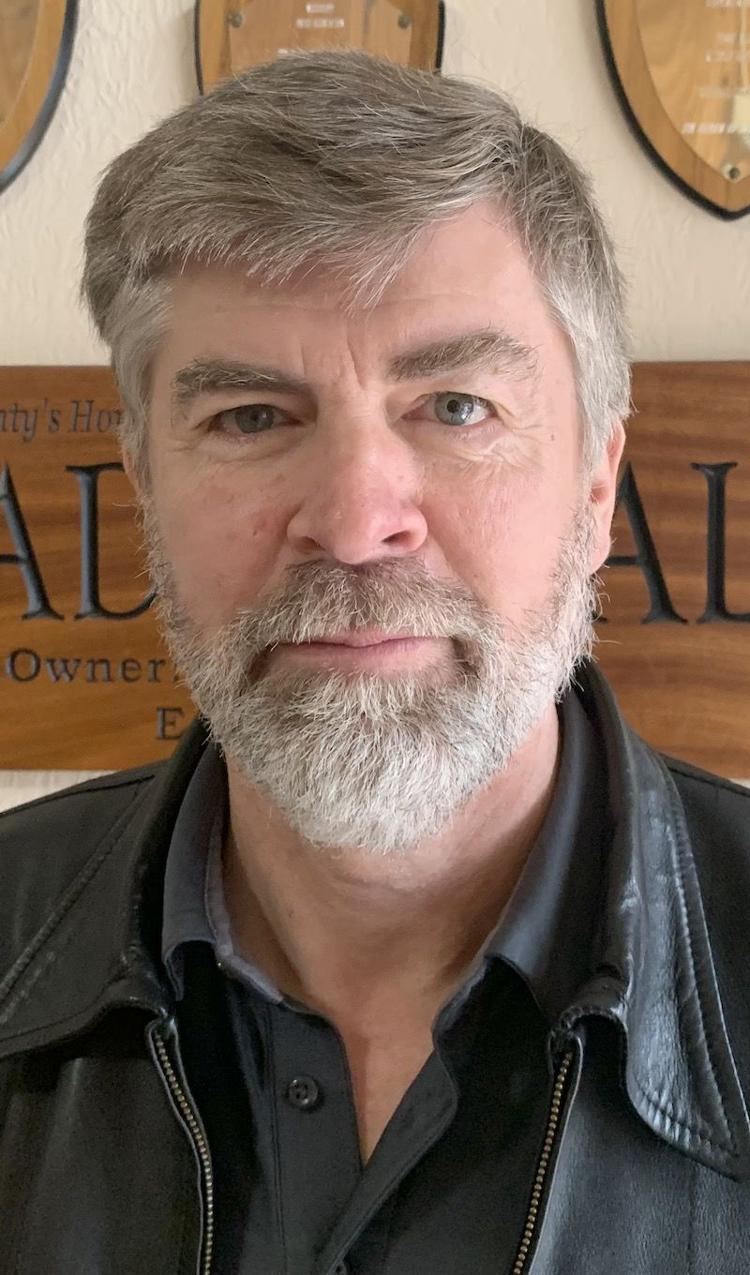 Over the course of the 12 years (13 in May) that I've owned The ReView of Jones County and then the Laurel Leader-Call, we have had dozens of local columnists. The two longest-running columnists are Mark Thornton and me, the only people who have had their mugs and thoughts run every week for the entire 12 years and eight months. For those of you playing at home, that is a whopping 656 columns. Harvey Warren isn't far behind, though, as I think we switched him from weekly "letters to the editor" to full-fledged columnist during Year 2 of The ReView.
Josh "The Guru" Nichols, who penned his last regular column for us last Saturday, was our fourth longest-running columnist (Murph's No. 5), having penned a total of 450 weekly columns since 2016. Just like every columnist who has ever written for us, with the exception of Mark, whose column seems to be universally loved by everyone, some people loved Josh's column and other people hated it.  
Most of the people who hated Josh's column were either fans of Ole Miss or Southern Miss. Back when Southern Miss football was going through its winless period, Josh changed their names to the "Mustard Buzzards" and we lost subscribers over it. No one was more appreciative of Southern's rise to a level of mediocrity than me, just so I could stop taking hate calls demanding that I fire Josh.
But worse than that, Josh has relentlessly attacked Ole Miss. Some of it was deserved for its politically correct mascot nonsense but more often than not, it was just Josh spewing a personal bias toward the team because, outside of LSU, Josh is a Mississippi State fan. I know this because when I first moved to Laurel, Josh and his family lived two doors down from me and their house sported large LSU and Mississippi State banners, which were proudly displayed by the front door.
I've taken just as many hate calls calling for Josh's head because of Josh's "Ole Piss" statements as I did for his "Mustard Buzzard" comments. And here was my response to those people, which is similar to my response when I take hate calls about Harvey Warren's column or my own column.  
Caller: I'm calling to complain about Josh Nichols column.
Caller: How can you let him denigrate Ole Miss every single week like you do?
Me: Ma'am, I don't tell people what to write in their columns. Columns are very personal and only reflect that person's opinion. It's not my opinion or the opinion of the paper.
Caller: But he insults them every single week. Don't you think you have a lot of readers who are Ole Miss fans?
Me: I know we have a lot of readers who are Ole Miss fans. I'm an Ole Miss fan myself. Both of my daughters graduated from the school and I have been rooting for them for the past 25 years. Can I ask you a question?
Me: How do you know he insults them every single week?  
Caller: Umm, ummm, well, I have people tell me about it.
Me: So you are saying it makes your friends angry, but they keep reading him anyway?
Caller: Please, just cancel my subscription.
Me: OK, but you do realize that we have a lot of other great stuff in the newspaper and you can just choose not to read his column, right?
I can't tell you the number of times I've had that conversation about various columnists, not just Josh, but honestly, mostly Josh, Harvey and me. Yes, people have asked me to fire myself. And yes, I've considered it.
Ask anyone who has tried it — it isn't easy writing a weekly column. Most people run out of column fodder by Week 3. I appreciate Josh for the many great years he gave us as a sports editor and columnist. Josh is a great guy even though he may be misguided when it comes to Ole Miss.
Before I get all weepy-eyed about his departure, though, I'm pretty sure he will make a return for next football season. In the meantime, I send him my heartfelt love and deepest sympathy, as Josh lost his father this week.
Speaking of local columnists, we have had a lot of great ones over the years.  Karen Rasberry, Mark Clark, Kay Scarborough, George Blair, Turner Crumbley, Mac Nelson, and the late George McNeill and Anne Sanders, to name just a few. Who knew Jones County is such a hotbed for writing talent? But it is. And I'm very happy to announce two new local additions to our distinguished columnist pool.
Local dentist and business guru Doug Tillery's first column ran in the Jan. 16 edition. Dr. Tillery will be writing about business, education and everything else it will take to keep Jones County a great place to live.  
And then, on the flip side, Marilyn Deaton, who spent many years with WDAM and is the mother of my SuperTalk "Jim Talking" co-host Todd Ellzey, will be penning a general interest/nostalgia column that talks about the good old days of Laurel, as well as pets, people and anything else that is on her mind. Her column will fit in beautifully with our Lifestyles special section and you can read her first submission on Page B1 today! I thank both of our new columnists and wish them the best of luck as well as a bit of resilience.  
And speaking of resilience, I am by far the Granddaddy of columnists in Jones County. Just look at my new mugshot and you can tell the toll that a quarter century of writing columns has taken on me. I've written more than 1,300 columns dating all the way back to 1995.  
I'm wondering if there is anyone around who has possibly read all 1,300 of them. Heck, I'm not even sure I have. If there is anyone out there who has read all 1,300 of them, please let me know so I can personally thank you and shower you with praise and gifts for subjecting yourself to 25 years of whatever was rolling around in this often demented and disturbed mind of mine.  
Jim Cegielski is publisher of the Leader-Call. He lives in Laurel.