Last week, SWARM (Safe and Warm Animal Rescue Mission) out of Ellisville closed its doors after it was revealed that there were animals on its own premises that were being neglected. Those poor animals had to be shipped off to animal shelters in Hattiesburg and Grenada. Dogs having to be rescued from the animal rescue is about as bad as it gets … or is it?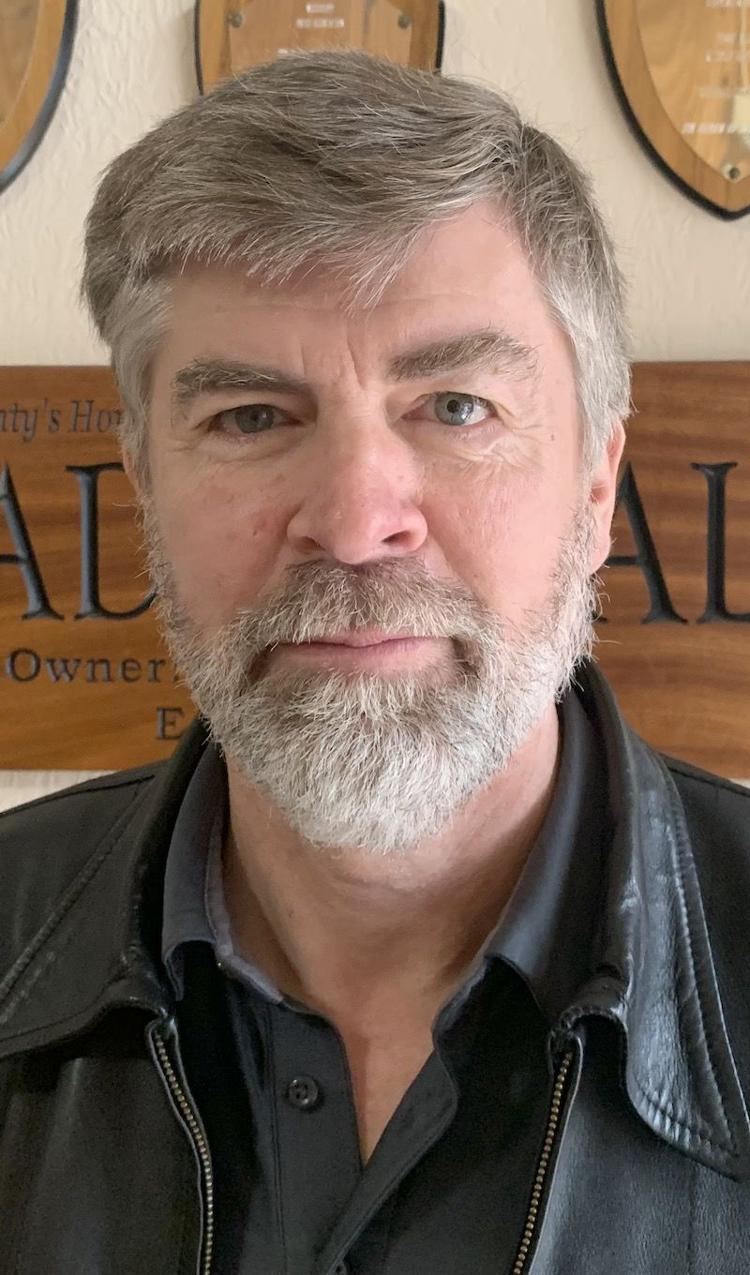 Two years ago, SCAR-Southern Cross Animal Rescue was front and center in the raid on Lyon Ranch Road scandal that rocked Jones County and likely resulted in a change of sheriff.  
As many of you will recall, it was SCAR that dumped unadoptable dogs and cats on the elderly couple, Mary Ellen and Ret. Col. David Senne, then turned around and sicced an overzealous sheriff on them.   
The Sennes' case is the most well known, but is is not the only scandal that the embattled rescue organization has found itself in. It has been accused of taking and disposing of pets, and just last month, local resident Garrette Burnette wrote this about his experience with SCAR: "Everyone that knows me knows I love my dogs very much and they are my family. Anyone who tries to keep one of my dogs from me, I will have a serious problem with. Well, that has been the case with my boy Bentley. It wasn't a specific person keeping him from me. It was an organization called Southern Cross Animal Rescue (SCAR) … Needless to say, SCAR has done nothing but lie and possibly caused more health problems for my dog. From my point of view, they were trying to keep my family away from me. Don't do business with this organization and definitely don't believe a word they say because they will lie to your face more than once!! Please share to let people know, I'm not a fan of anyone or any organization that tries to keep dogs away from their families."
Even the grand old lady of rescue organizations in Jones County, the Animal Rescue League, has had its share of problems. A couple of years ago, the ARL was on the verge of closing its doors due to a lack of funding and leadership.  There was a last-minute plea for help. This newspaper ran front-page stories and ads in both the paper and on social media. The public graciously responded, and the organization was saved. But it's not near enough.  
The ARL is full. It's always full. The money that comes in goes to care for the animals that are in the facility or are simply dumped there, but the ARL can't actively take in new tenants. It doesn't have the capacity in space or funding.
Something obviously needs to be done. But what? There are no easy answers, but the discussion has to start somewhere, so I'm starting it.  
Jones County is in desperate need of a new, much larger animal shelter. I'm not a fan of higher taxes and spending public money, but I think the money could be raised for the facility through donations. All that would be needed is 300 animal lovers willing to donate $1,000 apiece to raise $300,000 toward it. I'll gladly put the first $1,000 in the pot. If there is a wealthy person or family out there who would want to make a sizable donation toward the facility, then it could be named in honor of someone of their choosing. What a great way to honor a deserving person for decades to come.
Of course the building of the facility is only step one. It will take people to run it and funds to operate it. Since this is a county-wide problem with county-wide implications, I think the Jones County Board of Supervisors should take ultimate responsibility for the facility. This would mean appointing a Board of Directors for the animal shelter that reports to the BOS.  
The Board of Directors would be responsible for hiring management, fundraising, publicity (including a state-of-the-art website that would allow the public to look at what is going on inside of the facility at all times) and making sure that the operation works within a budget. The goal should always be to have the facility be self-sufficient through donations, grants and adoption fees, but supervisors should be aware that if there is a shortfall in any particular month, they will need to step up with the funds. In other words, taxpayers have to provide the insurance policy for keeping the operation running.
The facility itself must be run by people who care about humans as much as they do animals. My point being, people shouldn't be made to feel guilty when they find a stray animal but can't care for that animal themselves. Everyone always assumes that the animals belong to the people who bring them in, but that simply isn't true. 
For example, a few years back, three puppies were dumped in our neighborhood in the middle of the night, chained to a neighbor's mailbox. No one, including the neighbor who owned the mailbox, wanted to take responsibility for them because we all knew the looks we would get if we tried to take them to the local animal shelter. I finally retrieved the puppies, which were broiling in the sun, but I already had two rescue dogs and didn't want three more. Instead of facing the incriminating looks at the shelter, we spent weeks searching for homes for the dogs. No one should have to be made to feel guilty for rescuing animals in need. That's actually a recipe for making animals suffer.
And finally, as much as it pains me to say, this facility can not possibly operate effectively as a "no-kill" shelter. "No-kill" shelters don't work. SWARM was a no-kill shelter, but it couldn't take care of the animals it had. SCAR is a no-kill shelter, but instead of killing the animals that couldn't be adopted out, it dumped them on an elderly couple and then complained that the animals were treated inhumanely. And the ARL is a no-kill shelter that rarely has room for any new animals because it is full of animals no one wants.
This new facility will have to be more pragmatic if it is going to actually serve the needs of a county as large as Jones.  Dangerous and older, unadoptable dogs and cats will have to be humanely euthanized to make room for new tenants. It's a sad reality. However, one of the main goals of the new Jones County animal shelter should also be educating people on the importance of spaying and neutering their pets and offering free spaying and neutering for people who can't afford to pay for it, so that, eventually, euthanasia will only have to be used as a last resort.
Again, this is not a blueprint but a simple conversation starter that should be continued by our current Board of Supervisors as well as the thousands of animal lovers who call Jones County home. I may not know much about animal shelters, but I do know that what we have now isn't coming close to serving the needs of Jones County animal or human population.
Jim Cegielski is publisher of the Leader-Call. He lives in Laurel.